175 development projects implemented in Laghman province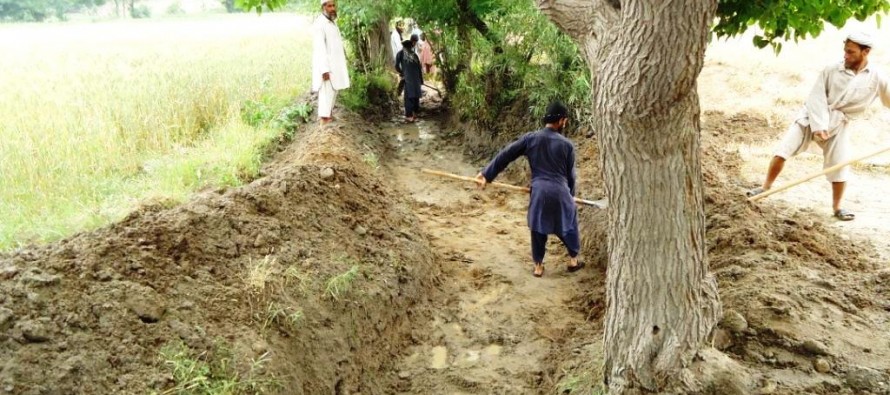 Under the Maintenance Cash Grant (MCG) Initiative of the National Solidarity Program (NSP), 175 development projects have been implemented in Mahtarlam, the center of Laghman province.
The projects are implemented at a total cost of AFN 84,192,000 and include: the cleaning of irrigation canals (underground canals) and revitalization of protection walls, culverts, retaining walls, , water reservoirs, rural roads, culverts, pathways, side ditch, community center, wells and water supply networks.
Directly benefiting 31,933 families in the region, around 6,737 local skilled and unskilled labors have been provided with employment opportunities during the maintenance process of these projects.
The MCG Initiative operating within the framework of NSP has so far been able to cover 293 communities and execute 175 welfare projects already executed by the MRRD/NSP in various sectors e.g. transport, water and sanitation, irrigation, power, livelihoods, education, etc. And, work on another 247 are currently under process in Laghman province.
---
---
Related Articles
WASHINGTON, DC, April 26, 2012 — The World Bank's Board of Directors today discussed its Interim Strategy Note (ISN) for the
As many as 27 infrastructure projects have been completed in Ismailkhail, Zazi Maidan, Tanai and Mandozzi districts of Khost province.
More than 100 Afghan traders are expected to attend the 5th Regional Economic Co-operation Conference on Afghanistan, a potentially big