67 development projects completed in Ghor province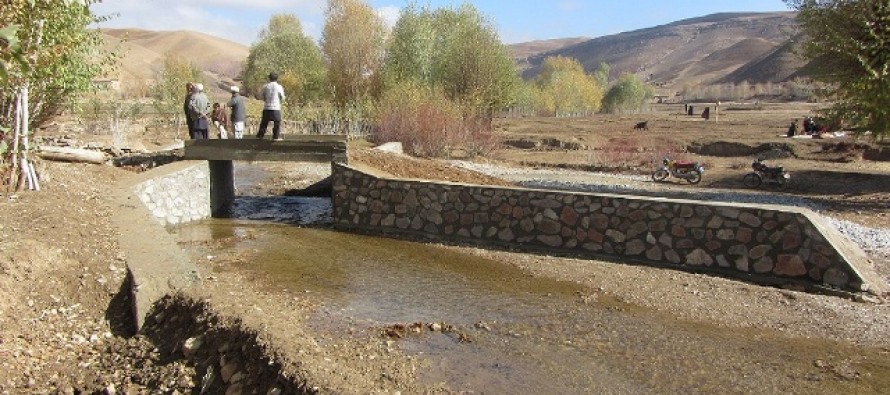 The National Solidarity Program (NSP) of the Ministry of Rural Rehabilitation and Development (MRRD) has completed 67 infrastrucutre projects in Dolatyar, Dolina, Saghar, Tolak and Charsada districts of Ghor province.
According to NSP Provincial Manager in Ghor province, these development projects include the construction of protective walls, irrigation canals, water reservoirs, dikes, public lavatories, micro hydro power stations, social centers, gravelling of rural roads, extension of safe water supply networks and excavation of wells.
The projects have benefited approximately 7,953 families in various communities.
Since its inception in Ghor province, the NSP has spent AFN 2,267,732,824 towards implementation of 3,050 development projects in different sectors such as transport, water and sanitation, irrigation, power, livelihoods, education, etc.
Thousands of residents of Ghor province have benefited from these projects so far.
---
---
Related Articles
The World Bank approved today a US$50 million grant, through International Development Association (IDA) to support the government's efforts to
Tajikistan has promised to provide technical training to 30 Afghan railway workers. This comes as the Afghan Finance Minister, Dr.
The Afghan Interior Ministry has officially begun printing and distribution process of computerized passports. According to the officials, the new