80% of Afghanistan is cleared of mines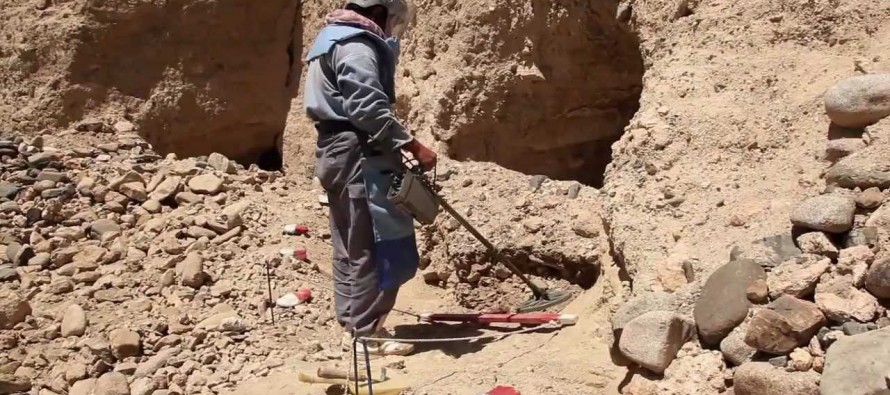 Over 2.1 million mines have been discovered and destroyed all across Afghanistan since 1989, when demining organizations began their operations to clear the mines.
According to a number of demining organizations, 80% of Afghanistan has been cleared of mines.
By 2023, Afghanistan is expected to be a mine-free country.
Landmines have been a long time hidden enemies of Afghanistan that have claimed lives of thousands of Afghanistan, especially of playing children.
Mine laying in Afghanistan began during the Soviet occupation of the country between 1979 and 1989. The country was mined heavily further in the mid-1990s, during the fighting between Mujahideen factions. Recently, the Taliban militia used landmines against the Northern Alliance from 1996 to 2001.
Many Afghans fled their homeland as residential areas and agricultural land became dangerous.
For more on Afghanistan mining, please visit the following link:
http://www.halotrust.org/where-we-work/afghanistan
---
---
Related Articles
By: Mohammad Ismail Amin Afghanistan strategic location is not only of an immense importance but also the tremendous natural resources
Energy drinks have flooded the Afghan markets. They are sold everywhere—from street vendors to restaurants to grocery stores. They outnumber
Germany pledges to provide USD 2mn in aid for the reconstruction and cleaning of 3 irrigation canals in Baghlan province.