ADB signs $ 275mn contract with Afghanistan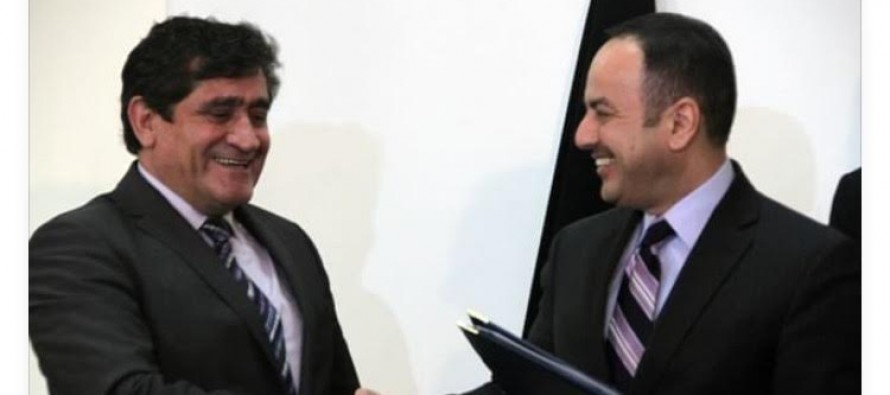 Afghanistan and the Asian Development Bank (ADB signed a contract worth USD 275mn, which is part of ADB's 1.2bn aid to Afghanistan's energy and commerce sector.
The ADB had agreed on an aid package of USD 1.2bn for the year 2015-2025 with the Afghan government for development of the energy and commerce sector two weeks ago.
The agreement on the first share (USD 275mn) of the aid package was signed on Sunday between Afghan Finance Minister Eklil Hakimi and Thomas Panela, ADB's country director in Afghanistan.
According to Minister Hakimi, the above mentioned aid amount comes from the German, Dutch and British governments through the ADB.
"The USD 275mn will go towards establishment of over 300km transmission line of 500kW electricity from Sheberghan, capital of Jawzjan province, and Dasht-e-Alwan in Kunduz province. The aid money will also cover the costs for the 60km transmission line of 220kW electricity from Andkhoi, Faryab, to Sheberghan," said Hakimi.
Abdul Razique Samadi, CEO of Da Afghanistan Breshna Sherkat (DABS), said 35% of Afghan people had access to electricity and with the new aid package this figure would increase to 70%.
He added that 80% of electricity in the country was imported from Uzbekistan, Turkmenistan and Iran.
The ADB is one of the prime donors to Afghanistan's energy sector and has provided about USD 2.2bn in aid for the expansion of the sector.
---
---
Related Articles
The officials of the United States and the World Bank have pledged to support Afghanistan's agriculture sector at a high-level
New Straits Times, Kuala Lumpur-Malaysia has stated it will do its utmost to support Afghanistan's reconciliation and reconstruction process. The
Cooperative societies would distribute 152 tons of wheat seed and 456 tons of fertilizers to farmers in Herat this month.