Afghan Central Bank sells USD 20mn to Afghan Money Exchangers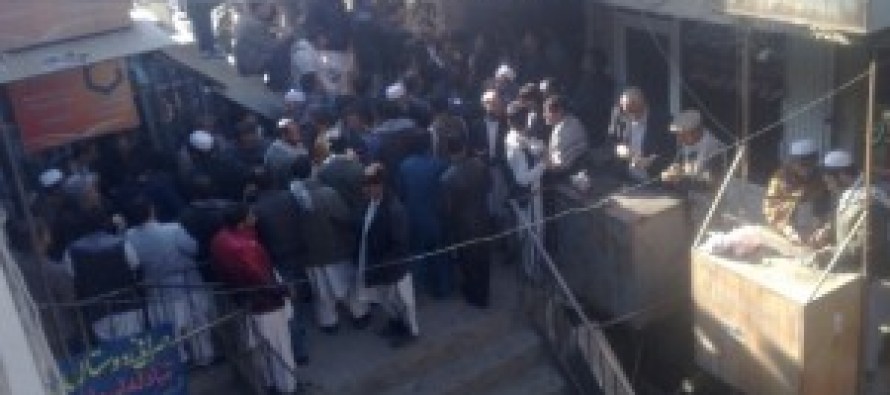 Da Afghanistan Bank (DAB), Afghanistan's Central Bank, sold USD 20mn to Afghan Money Exchangers on 16 March 2013, according to Sarai Shahzada.
The aforementioned amount was sold at an exchange rate between 53.24 AFN and 53.29 AFN.
Sarai Shahzada is Afghanistan's largest and historical financial and trading market.
Located in the heart of the Kabul City, Sarai Shahzada serves as the main ground for daily businesses of many Afghan bankers, goldsmiths and precious stone sellers.
The market was founded by late Abdul Aziz Shahzada in 1935.
---
---
Related Articles
According to spokesman Wahid Tawhidi, the Ministry of Finance is working to amend the draft budget that was rejected by
President Hamid Karzai has assigned the Kabul Bank's Receivership Department to sell all assets of Kabul Bank within a month.
The housing market is on the verge of collapse in the capital city of Kabul as a considerable number of