Afghan Finance Minister Meets With Norwegian Ambassador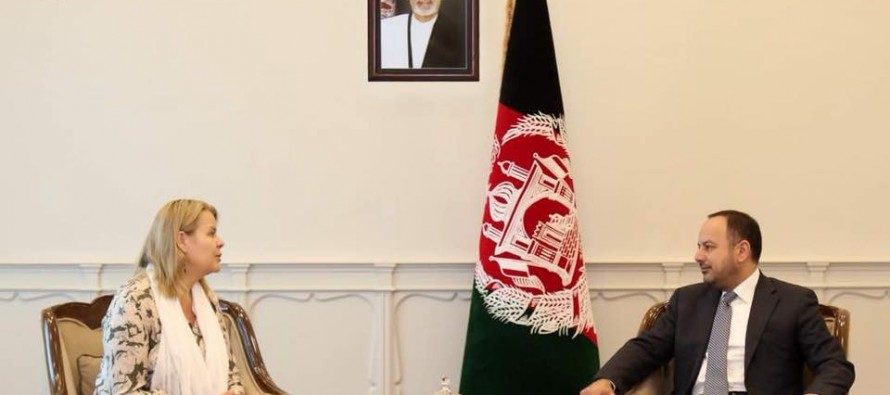 Finance Minister Eklil Hakimi met with the Ambassador of Norway Mari Skare and conferred on various topics including Norway's cooperation in various sectors in Afghanistan, particularly women empowerment. 
According to a statement from the Ministry of Finance, Hakimi discussed Afghanistan's preparation for the upcoming Geneva Conference. 
Hakimi also touched on the topics of increase in domestic revenue and improvement in reforms in the mining sector. 
The two sides also exchanged views on the peace process with the Taliban, parliamentary and provincial council election and economic reforms.
---
---
Related Articles
As many as 17 development projects are going to be implemented in Takhar province at an estimated cost of USD
One of the major reasons why Afghan products do not win in the international market is their lack of standardization.
Afghanistan's traffic revenue has reportedly decreased by about 1bn AFN due car owners' avoidance of purchasing plate numbers with number