Afghan Finance Minister Meets With Norwegian Ambassador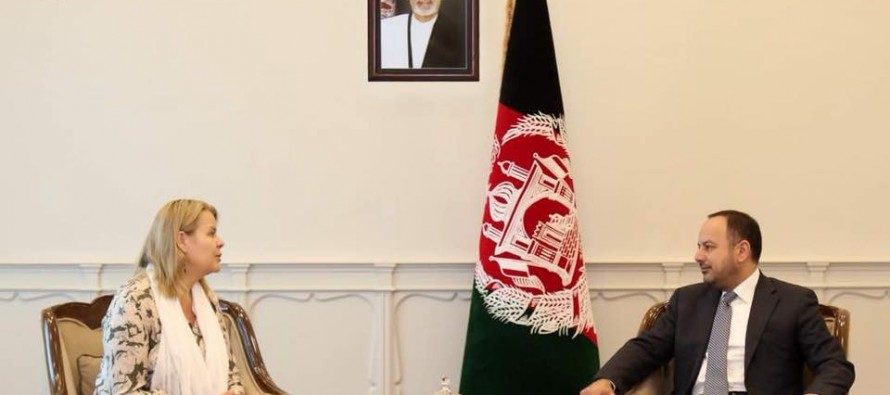 Finance Minister Eklil Hakimi met with the Ambassador of Norway Mari Skare and conferred on various topics including Norway's cooperation in various sectors in Afghanistan, particularly women empowerment. 
According to a statement from the Ministry of Finance, Hakimi discussed Afghanistan's preparation for the upcoming Geneva Conference. 
Hakimi also touched on the topics of increase in domestic revenue and improvement in reforms in the mining sector. 
The two sides also exchanged views on the peace process with the Taliban, parliamentary and provincial council election and economic reforms.
---
---
Related Articles
Led by Qatari Businessmen Association Chairman Sheikh Faisal Bin Qasim Althani, the Qatari delegation met with President Hamid Karzai to
Afghan government has awarded Aptech Ltd, a global leader in learning solutions, a 16-month contract for IT skill building training.
Over 1,000 students, introduced by private and government sectors, will receive training in information technology skills (IT)  by the Afghan