Afghan lawmakers unanimously reject draft national budget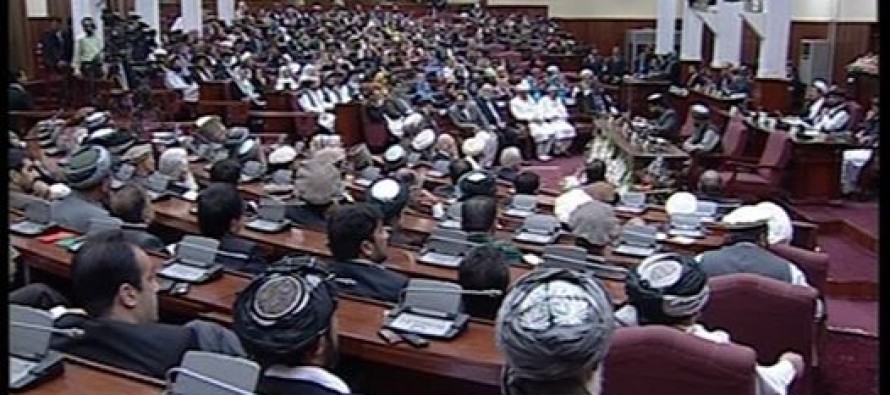 Afghanistan has entered the new fiscal year but without a national budget.
The lawmakers unanimously rejected the draft national budget for the year 2015, calling it unbalanced and unjustified.
Around 458.8bn AFN is estimated for the new fiscal year's budget, which includes 275bn AFN for the ordinary budget and 183bn for the development budget.
The Senate passed on the draft budget to the House of Representatives without any approval or rejection last month.
In the meantime, Afghan Finance Minister officials insisted that the budget is balanced, economical and based on national interests.
The delayed budget draft could have detrimental effects on the country's economy, as a number of development projects have been stalled due to lack of funds.
---
---
Related Articles
According to the Ministry of Finance, government employees can now receive their salaries through mobile phones. New Kabul Bank, Maiwand
President Hamid Karzai inked long-term cooperation agreements with Finland, Denmark and Estonia. The president embarked Sunday on tour of the
The Afghan government has increased air tax by USD 100 in a bid to increase government revenue from the airspace.