Afghan mining contracts to be reassessed to ensure transparency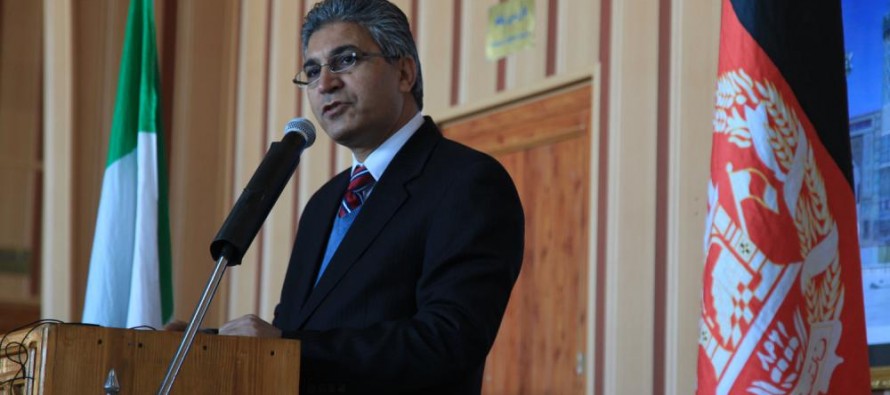 Afghan Minister of Mines and Petroleum Dr. Daud Shah Saba announced Friday that the mining contracts would be reexamined due to lack of transparency in the awarding process.
The Mines Ministry claims the extraction contracts have been awarded without sufficient transparency that could harm the national interest.
A team of technical experts has been appointed to reassess the contacts awarded to companies for the extraction of precious minerals.
Officials from the Afghanistan Mineral and Natural Resources Monitoring Network slammed the government for awarding extraction contracts based on personal relations.
Lack of transparency and accountability in the management of extraction has been a major impediment to the growth of Afghanistan's mineral sector.
While the nation's mineral wealth is regarded as a key sector in stimulating economic growth, it could turn into a 'resource curse', if transparency and accountability were not established.
The government of Afghanistan signed up for the Extractive Industries Transparency Initiative (EITI), which is the global standard to ensure transparency of payments from natural resources, in 2009. Currently having a candidate status, Afghanistan is yet to reach the compliant status.
The EITI process in each country is implemented by a multi-stakeholder group (MSG), which includes representatives from government, the extractive industries, and civil society. Donor organizations and other international institutions are often involved in the process as observers
---
Related Articles
Ministry of Information and Culture has confirmed that reconstruction projects in Ghazni province would be completed by 2013. This comes
The Ministry of Rural Rehabilitation and Development (MRRD) officially inaugurated 39 development projects in Aibak the center of Samangan province.
A senior American official, Assistant Secretary for South and Central Asian Affairs Robert Blake, urged the Afghan government to open