Afghanistan Central Bank calls for proper maintenance of bank notes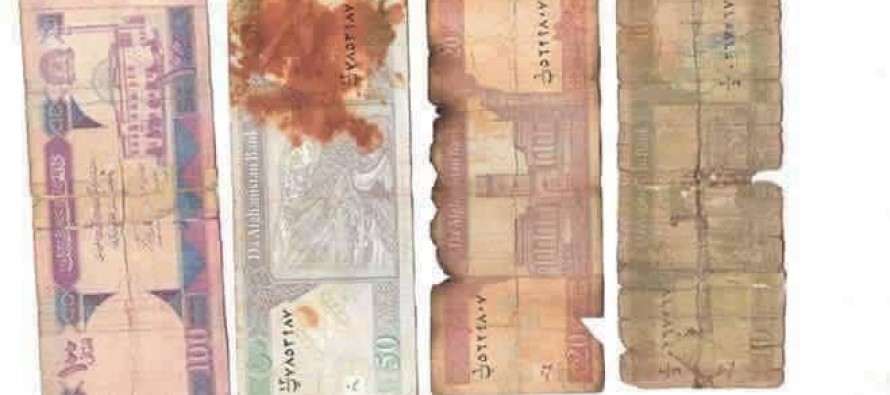 Afghanistan's central bank, Da Afghanistan Bank, announced on Monday that shabby banknotes will no longer be valid start of the coming solar year 1396.
According to the officials, this measure is as per Article 39 of Da Afghanistan Bank and it helps to prevent  wearing out of further banknotes in the market.
The following features seen in a banknote will make it invalid:
Presence of a sticky material on the banknote
Any writing or drawing on the banknote
Any stamp on the banknote
Poorly folded, wrinkled banknote
 The central bank called on the public to take proper care of the banknotes and prevent them from wearing out.
---
---
Related Articles
Afghan carpets were recognized as the best rugs and secured the first position during a Middle East exhibition in Dubai.
Department of Rural Rehabilitation and Development officials have established two small water dams in Khenjan district of Baghlan province. Funded
Endorsing a deal with China on developing a small oil and gas field in northern Afghanistan, the Cabinet on Tuesday