Afghanistan discusses trade impediments with Pakistan and calls for action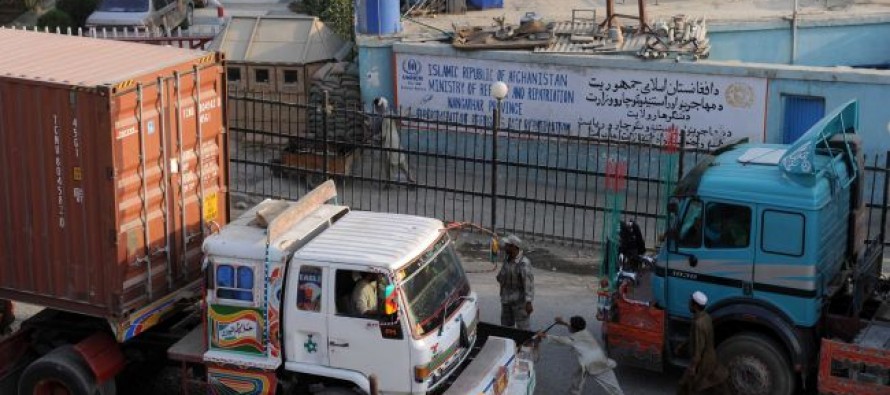 A delegation led by Afghan Defense Ministry Advisor Wazhma Frogh met with the Federation of Pakistan Chamber of Commerce and Industry (FPCCI) to discuss the impediments facing Afghan-Pak bilateral trade.
Frogh voiced her concerns over unreasonable delays in clearance of Afghanistan-bound goods at Pakistani facilities and called for practical steps to remedy the situation.
FPCCI Vice-President Dr. Mirza Ikhtiar Baig promised that Pakistani authorities would their best to ensure expeditious clearance of Afghanistan-bound goods.
He added that efforts would be made to prevent poor quality goods entering Afghan markets through Pakistan's soil.
This comes as bilateral trade between the two neighboring nations has declined to USD 1.5mn in 2015.
---
Related Articles
US Secretary of State Hillary Clinton once again underscored the role of women and the protection of their rights in
Funded by the Ministry of Rural Rehabilitation and Development and 10% by the National Solidarity Program, 59 uplift projects have
The Asian Development Bank (ADB) has pledged a grant of USD 11mn to support and modernize livestock industry in Afghanistan.