Afghanistan donates USD 500,000 to Gaza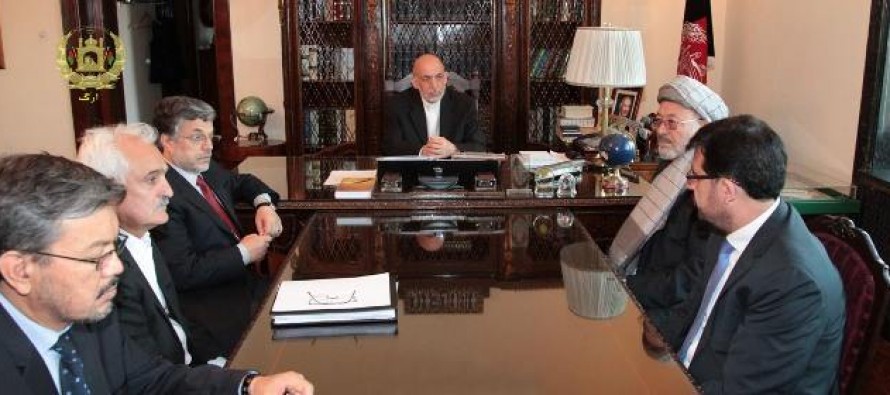 The Afghan government has pledged USD 500,000 in aid to Gaza following a meeting that took place in the presidential place.
The meeting was attended by President Hamid Karzai and other senior government officials who strongly condemned the appalling attacks on Gaza.
According to Gaza health officials, at least 192 Palestinians, most of them civilians, have been killed in eight days of fighting, the worst Israel-Palestinian flare-up in two years.
A day after a unilateral ceasefire collapsed in a matter of hours, Israel resumed strikes over Gaza, which have already killed more than 200 people, and urged local residents to leave their homes as it prepares to launch a ground operation.
On Wednesday, strikes were reported across the Gaza strip, including one near the port in Gaza City that killed four children, all members of a popular local family of fishermen. The kids were named as Ahed Baker, 11, Muhammed Baker, 11, Zakaria Baker, 10, and Ismail Baker, 9.
---
---
Related Articles
On March 6th 2013 the celebration of International Women's Day took place in Mazar-e Sharif, Balkh Province. The Secretary of
An international exhibition was held alongside the conference entitled "Doing Business with Afghanistan" in New Delhi, India. As many as
The Afghan-Germany cooperation has published a research paper on mining governance titled "A Balancing Act for the Extractive Sector Governance".