Afghanistan faces trade hurdles as a result of Pakistan's actions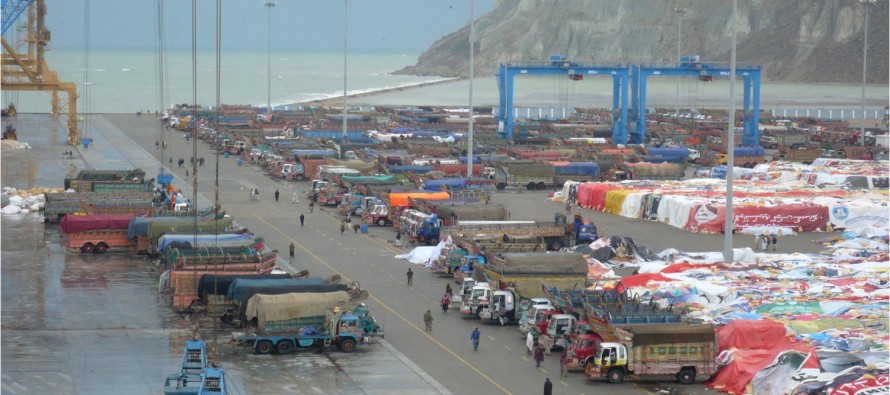 Pakistan is once again causing a major hurdle to Afghanistan's trade with India.
As per the Afghan-Pak Transit Trade Coordination Authority (APTCCA) agreement signed in June 2011, Pakistan would allow Afghan trucks to pass through Karachi, Gwadar and Qasem ports in order to allow Afghan products to reach to major markets in India.
Afghan traders have again complained about the restrictions coming from Pakistan on transit of Afghan goods through Pakistan's soil to India.
The Afghan Ministry of Commerce and Industries (MoCI) said Pakistan was a major impediment to expanding the trade volume between India and Afghanistan.
President Mohammad Ashraf Ghani directed ministers of foreign, commerce, and transport to study and analyze the trade and transit issues with India based on APTTCA agreement and brief the next cabinet meeting.
The political tensions between Afghanistan and Pakistan have yet again soared after a series of deadly insurgent attacks in Kabul city. The Afghan government has accused Pakistan of providing safe havens for terrorists and not cooperating with Afghanistan's peace process.
Afghans have launched campaigns for boycotting Pakistani products.
The Sarai Shahzada, Afghanistan's largest financial institution in Kabul City, have banned Pakistani currency.
---
---
Related Articles
According to figures from Afghanistan's Ministry of Agriculture, Irrigation and Livestock (MAIL), 1,864,500kg of honey has been produced throughout the
Coordinated by the Chamber of Commerce and Industries and Foreign Affairs Ministries of India and Afghanistan, a two-day conference is
This year's government negotiations on development cooperation between Germany and Afghanistan came to a successful close in Berlin last week.