Afghanistan mining revenue reaches 6bn AFN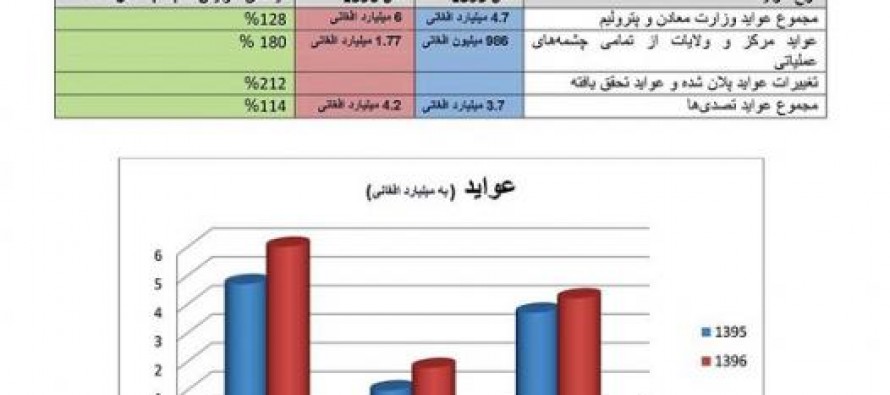 The Afghan Ministry of Mines and Petroleum (MoMP) has recorded over 6 billion Afghanis in revenue this year, showing a considerable increase over 2016.
According to MoMP spokesperson Abdul Qadir Motafi, in 2016 the total revenue had reached 4.7 billion Afghanis.
Transparency improvement in revenue collection is cited as the main reason behind the significant hike in mining revenue.
The Ministry established a new registration (data) center this year to ensure transparency in revenue collection.
However, illegal mining continues to be a major threat to the country's mining sector.
As many as 2000 sites are currently being excavated illegally, in particularly sites in Taliban-controlled areas like Helmand, Nangarhar, Badakhshan and several other provinces.
---
---
Related Articles
A high-level 31- member trade delegation of Pakistan Afghanistan Joint Chamber of Commerce and Industries arrived in Afghanistan on Sunday.
Construction work on a 75-kilomentre road was launched in northeastern Badakhshan province on Sunday, officials said. The 5-metre wide road
The tribal elders and religious scholars in Khost province have found a new solution for the costly weddings in Afghanistan.