Afghanistan suffers USD 9bn in losses due to conflict and insurgency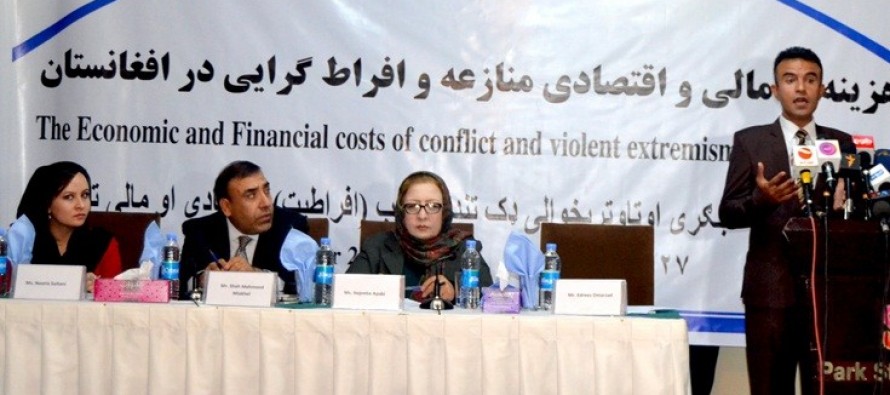 According to a new research report by the Equality for Peace and Democracy (EPD) organization, Afghanistan has suffered USD 24mn in losses daily due to conflict and insurgency in 2014.
The total amount of loss that Afghanistan suffered during the year 2014 as a result of violence and militant attacks is estimated at USD 9.91 billion.
The losses are mainly inflicted to the nation's infrastructure system, education, healthcare service, and human capital.
Speaking at the Economic and Financial Costs of Conflict and Violent Extremism conference on Monday, EPD Deputy Director Edrees Omarzad said the estimated amount of losses was equivalent to 44% of Afghanistan's Gross Domestic Product (GDP) and four times more than the government's revenue collection target.
The research was conducted in seven different provinces with the help of government organizations and over a hundred people were interviewed.
Meanwhile, Najiba Ayubi, Director of Killid Group, said that the losses as a result of conflict in Afghanistan might be higher in 2015 as insurgency has expanded to major parts of the country and the Taliban have widen their offensive.
---
---
Related Articles
Funded by the U.S. Department of Defense Task Force for Business and Stability Operations, the International Center for Afghan Women's
With a cost of 26,880,000 AFN, 20 projects of the National Solidarity Program of the Ministry of Rural Rehabilitation and
Officials from Herat's customs department have expressed their concerns about the illegal imports of substandard quality goods through Herat's borders.