"Afghanistan through the Eyes of Afghan Photographers" Exhibition held in Switzerland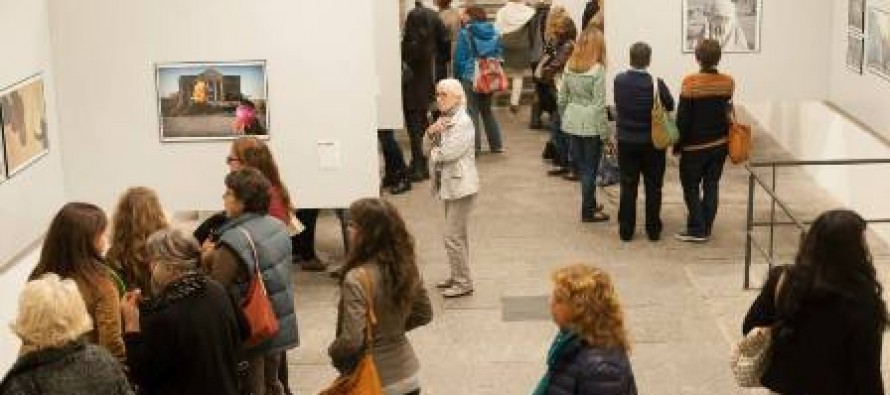 An exhibition of photos by Afghan photographers, called "Afghanistan through the Eyes of Afghan Photographers" is being held in Bellinzona city of Switzerland from October 4th to November 24th.
Hanifa Alizada, a representative of the Afghan Photographers Network, told Bokhdi News Agency that 150 photos by Afghan photographers have been put on display in this exhibition and have been warmly welcomed by the attendees.
The exhibition is organized by the Afghan Photographers Network with collaboration from various European organizations and has put on display photos by 19 Afghan photographers, 5 of which are women.
In contrast to media reports that focus mainly on a country ravaged by war, the photographs in this exhibition provide an insight into everyday life, culture, society and the economy, into modern and traditional life that goes on despite the violent conflicts.
"We, through these photographs, want to take away the memories of war and violence from the minds of people and portray to the world the current Afghanistan that is in transition from the crisis," said Alizada.
Alizada added that these photographs reflect on the achievements of Afghanistan over the past decade.
---
---
Related Articles
Ministry of Labor and Social Affairs are concerned about the current unemployment in Afghanistan and they are apprehensive that the
According to the Special Inspector General for Afghanistan Reconstruction (SIGAR), the USD 8bn of international annual aid pledged to the
Elton Maurice McCabe, a resident of Louisiana, was arrested on Thursday on corruption charges related to sub-contracting works in Afghanistan.