Afghanistan's economy becoming less reliant on narcotics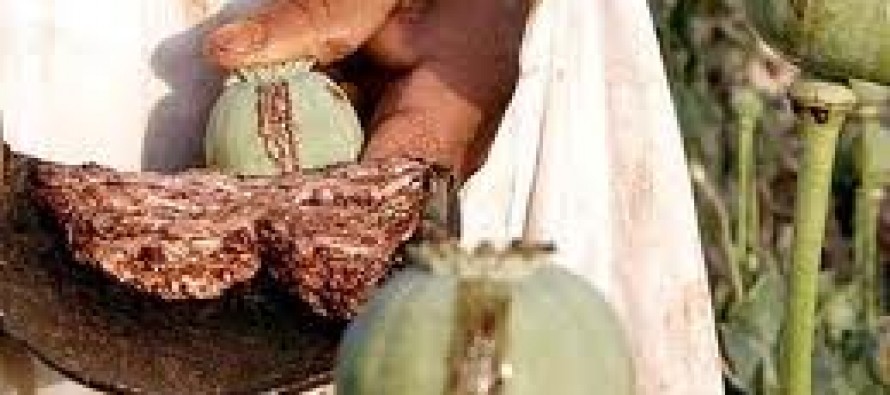 According to the United Nations Office on Drugs and Crime (UNODC), Afghan economy's reliance on opium production has declined in 2012.
In 2011, narcotics formed 15% of Afghanistan's production and exports. The figure dropped to 10% in 2012.
The UNODC has linked the decline in opium production in 2012 to the poor weather conditions and plant diseases that affected poppy crops.
Afghanistan is the world's major contributor of opium, with 90% of the drug being produced in the country.
The report by the UNODC cited lack of development projects as one of the main reasons for the production of opium in certain villages. For example, villages that cultivate opium are usually situated far from the cities and market centers and have little access to schools.
Click here for report on Afghanistan's Opium Survey 2012.
---
---
Related Articles
Following the troubles caused to Afghan traders at the Karachi port, Afghan traders have decided to transit their goods through
A health clinic has been inaugurated in Gala Batoor area of Takhar with financial collaboration from Germany. Previously, the area
Kabul Bank's special tribunal is seeking to close the issue of the sales of bank assets as soon as possible.