Afghanistan's Insurance Association receives funds from USAID-FAIDA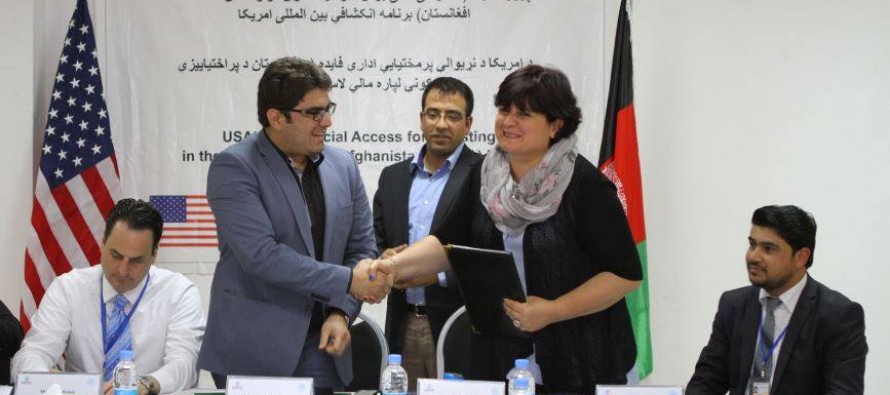 The Financial Access for Investing in the Development of Afghanistan (FAIDA), which works within the framework of the United States Agency for International Development (USAID), has awarded a grant to Afghanistan's Insurance Personnel Association (AIPA).
AIPA is a recently established association of Afghanistan's insurance companies which works towards building the capacity of insurance professionals and raises awareness about insurance.
The Association consists of representatives from the Afghan National Insurance Company (www.anic.gov.af), Insurance Corporation of Afghanistan (www.icaaf.com), Insurance Group of Afghanistan (www.igoaf.com) and Afghan Global Insurance (www.afghanglobalinsurance.com).
Financial Access for Investing in the Development of Afghanistan (FAIDA) seeks to build a sustainable, diverse, and inclusive Afghan financial sector that can generate and sustain quality employment, and meet the needs of businesses of all sizes. The $108 million program began in February 2011 and ends in February 2016.
FAIDA activities are helping Afghan state and financial institutions develop a legal framework to foster economic growth and generate employment opportunities. The project also is providing business development training to female entrepreneurs to access financing to grow their businesses.
For more information about FAIDA's activities please visit the following link:
http://www.usaid.gov/news-information/fact-sheets/financial-access-investing-development-afghanistan-faida
---
---
Related Articles
Cooperative societies would distribute 152 tons of wheat seed and 456 tons of fertilizers to farmers in Herat this month.
Southern Ghazni's residents urged the government to kick off the reconstruction work on the Band-e-Sultan Dam. The government had promised
Two contracts for asphalting two roads in heart, measuring more than 100km, has been signed by Public Works Minister Najibullah