Basic development projects completed in Kunar province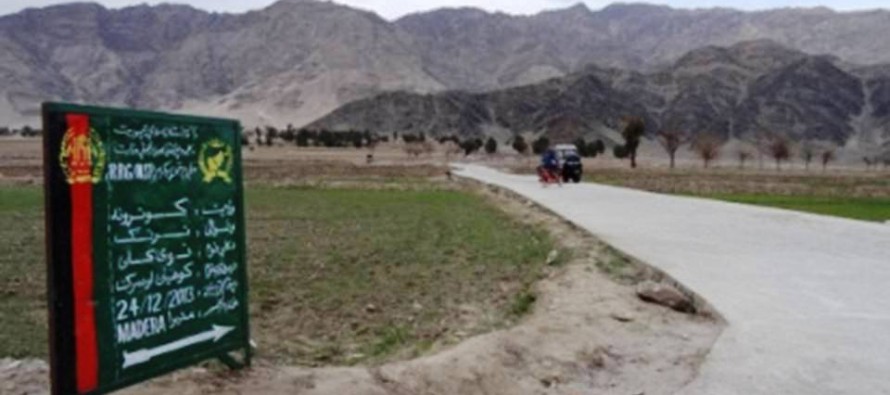 As many as 24 development projects have been completed in Nurgal, Narang and Sarkani districts of Kunar province.
Costing 40,455,116 AFN, these projects were implemented by the National Solidarity Program (NSP), which works within the framework of the Ministry of Rural Rehabilitation and Development.
The local community had a 10% contribution to the implementation process.
According to NSP Provincial Manager in Kunar province, these development projects include the construction of a 1,002-meters retaining wall, an irrigation reservoir, a 1,074-meter rural road, a 7,495-meter sidewalk, a 7,229-meter water supply network and excavation of 34 wells.
Approximately, 3,656 families in various communities have been able to gain access to basic human needs upon completion of these projects.
---
---
Related Articles
Ministry of Agriculture, Ministry of Counter Narcotics and Minister of Rural Development are jointly releasing development packages to a number
At a meeting arranged by the Afghan-German and Freidrich Ebert Foundations in Kabul on Tuesday, some independent non-governmental entities proposed
Da Afghanistan Breshna Sherkat (DABS) has sent a delegation to southern Kandahar province to discuss power problems in the province.