Cardiac surgery center opens in Kabul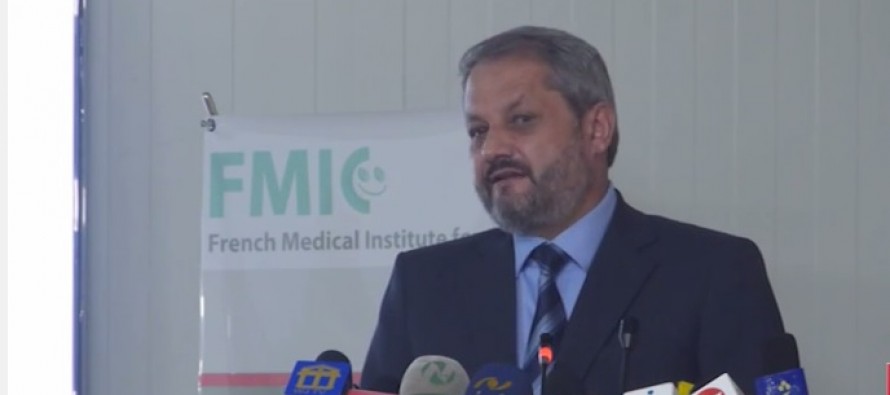 A cardiac surgery center for adults has officially opened at the French Medical Institute for Children (FMIC) in Kabul city.
Addressing the inaugural ceremony on Saturday, Afghan Public Health Minister Feorzuddin Feroz said the cardiac surgery center would help improve the country's healthcare services.
"We hope this center would provide the necessary services to our countrymen so that there would be no need for them to travel abroad for treatment," said Minister Feroz.
French Ambassador to Kabul, Jean-Michel Marlaud, said the main part of the project was capacity building.
"The capacity building of the project was vital so that the Afghans managed the center themselves. At the end of the day, this is an Afghan project," said Ambassador Marlaud.
The French Medical Institute for Children is run through an innovative four-way partnership between the Government of Afghanistan, the Government of France, the Aga Khan Development Network (AKDN) and the French NGO, La Chaîne de l'Espoir. The Aga Khan University manages FMIC on behalf of AKDN.
---
---
Related Articles
President Mohammad Ashraf Ghani is attending the first Organization of Islamic Cooperation (OIC) Summit in Astana, Kazakhstan on science and
Afghan Finance Minister Dr. Hazrat Omar Zakhilwal has arrived in Islamabad, Pakistan to discuss economic cooperation between the two nations.
Officials at Afghanistan's Embassy in the United Arab Emirates called on the government to step in on the dispute between