China launches its first cargo train to Afghanistan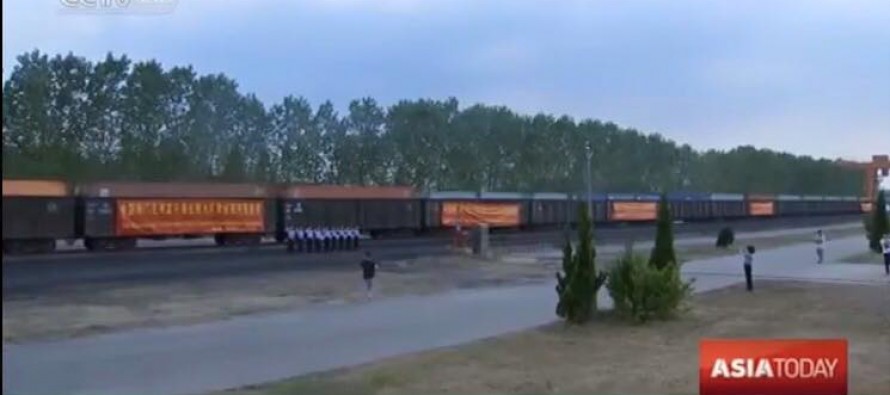 China launched its first cargo train to Afghanistan on Friday, officials have reported.
The train went from Nantong City, east of China's Jiangsu Province, to Hairatan, a border town and port in the north of Balkh province of Afghanistan.
It is China's first cargo train service to Afghanistan and it takes about 15 days passing through Kazakhstan and Uzbekistan before arriving Hairatan.
Two trains are scheduled each month. The new railway route is part of efforts to improve logistics linking nations under the "Belt and Road" initiative.
---
---
Related Articles
Head of Barki Tochik state energy Abdullo Yeroz announced Wednesday at a press conference in Dushanbe that Tajikistan is planning
The new Technical Teacher Training Academy (TTTA) was inaugurated in Kabul on 4 December 2013 by Asif Nang, Deputy Minister
Afghanistan's telecommunication sector witnessed significant achievements in 2013 with more than 90% of the population finding access to telecommunication services.