China pledges support for Afghanistan's reconciliation process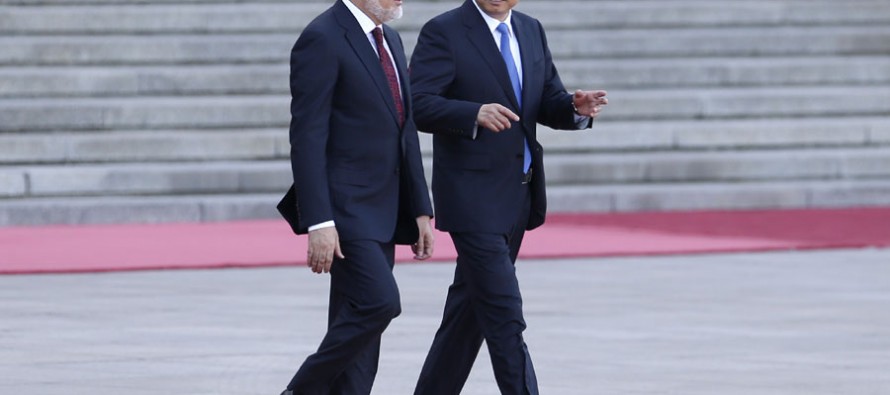 Chinese Premier Li Keqiang vowed support for Afghanistan's reconciliation process and safeguarding the war-torn nation's independence, sovereignty, security and territorial integrity.
Keqiang made these remarks while holding talks with Afghanistan CEO Abdullah Abdullah at the Great Hall of the People on Monday in Beijing, China.
Abdullah led a high-level delegation including ministers of foreign affairs, commerce and industry, urban development, higher education, telecommunications and information technology, mines and petroleum and a number of traders in his trip to China.
He is paying his first official visit to China from May 15 to 18 since taking office.
The two parties signed an agreement and two MoUs on cooperation in economy, technology, interconnectivity and trade.
CEO Abdullah thanked China for its long-term assistance to Afghanistan and economic reconstruction and said Afghanistan attached great importance to development of bilateral relations with China.
Keqiang reaffirmed China's commitment to helping Afghanistan in politics, economy, security and international and regional affairs.
He also announced that China would support its enterprises to cooperate with Afghanistan in industrial capacity, agriculture, education and social and economic development.
---
---
Related Articles
According to the Head of Department of Commerce with Afghanistan of Trade Promotion Organization of Iran (TPOI) Farhad Mojalali, Iran
Dozens of Afghan women's handicraft businesses have gone bankrupt in Badakhshan due to lack of a market for their products.
Da Afghanistan Breshna Sherkat (DABS), Afghanistan's national utility company, signed two different contracts worth USD 82mn with Gammon India Ltd