Completion of 39 development projects in Samangan Province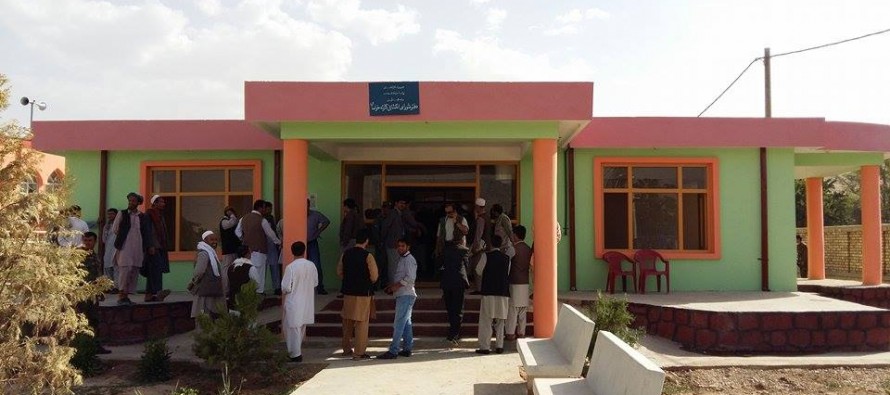 The Ministry of Rural Rehabilitation and Development (MRRD) officially inaugurated 39 development projects in Aibak the center of Samangan province.
Completed at a cost of AFN 67,947,000, the projects were funded by the National Solidarity Program (NSP) of the MRRD with 10% contribution from the local community
The projects include construction of 14 social centers, 522-meters long retaining walls, a 1,043-meter irrigation canal, 30 safe water reservoirs, three lavatories, public baths and paving of 2,475 meters of rural roads and streets.
A number of young Afghans from the local community benefits from job opportunities generated by these projects. The completion of the projects has helped approximately 6,716 families in 29 communities to gain access to basic human needs.
Since the start of its operations, the NSP has been able to successfully execute 1,454 projects in various sectors such as transport, water and sanitation, irrigation, power, livelihoods, education, etc, while the work of another 300 is currently in progress in different localities of Samangan province.
---
---
Related Articles
A 392 kilometer rail track is to be built that goes from China to Iran, crossing through Afghanistan, Tajikistan and
Unemployment in Afghanistan has gone up from 25% to 27%, according to the Ministry of Labor, Social Affairs, Martyrs and
Afghan Finance Minister Hazrat Omar Zakhilwal called on Ministry's officials to tackle the issue of corruption in the customs department.