Construction of Bamiyan Cultural Center inaugurated a year after its design approval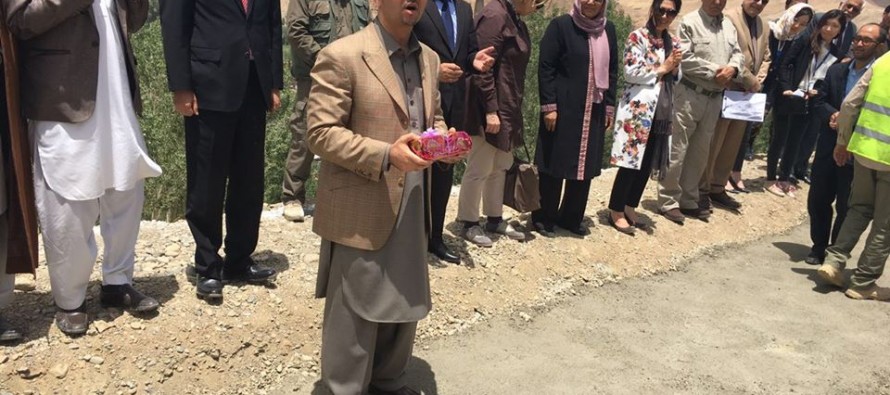 The construction of Bamiyan Cultural Center was officially inaugurated today by Afghan Minister of Urban Development Affairs Syed Sadat Mansoor Naderi.
The inaugural ceremony was attended by Afghan government officials, representatives of UNESCO and the Embassy of South Korea.
Minister Naderi regarded the Center as one of the most important projects of UNESCO and a vital tourism and economic hub for Afghanistan.
In February 2015, an Argentina-based team was selected from 1,010 design entries from 117 countries for designing the Bamiyan Cultural Center.
Led by Carlos Nahuel Recabarren alongside Manuel Alberto Martinez Catalan and Franco Morero, the selected scheme is entitled Descriptive Memory: The Eternal Presence of Absenc.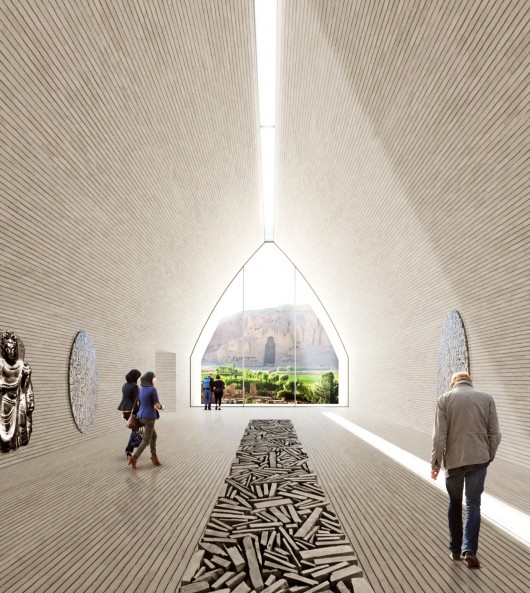 The jury for the selection of the scheme had emphasized on the principles of "innovation, facilitation of community, environmental consciousness, and connection to the natural and cultural landscape of the Bamiyan Valley.
The Afghan government vows commitment to the protection of Afghanistan's cultural heritage and will set up a major national culture program aimed at valuing and protecting the country's cultural diversity.
The Cultural Center will open new horizons for local residents and all Afghans; with the hope that this building helps people move beyond conflict, to reclaim their shared heritage and to step towards building a peaceful future.
---
---
Related Articles
Afghanistan will soon open a consulate in Hyderabad city of India as well in a bid to improve ties with
Kandahar Governor Dr. Toryalai Weesa along with a number of businessmen and industrialists inaugurated Kandahar's first-ever iodized factory. Owned by
An agriculture research and training center, funded by Korean Provincial Reconstruction Team, was launched in central Parwan province on Tuesday.