Female teachers could receive up to $1,000 in wages in Paktika province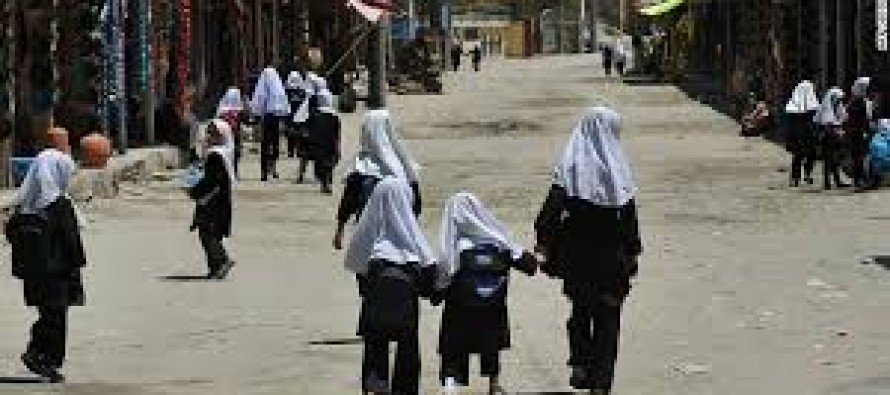 In the Afghan educational year of 1393 (2014), only seven girls graduated the 12th grade in the entire province of Paktika. While the lack of a secure educational environment in Paktika is a big reason for this, the lack of enough female teachers is also an enormous obstacle. Therefore, in order to help decrease this problem, according to Khaama Press, the Education Department of Southeastern Paktika is recruiting teachers and offering them up to 1,000 US dollars a month to teach.
According to Kochai Zazai, head of the education department of Paktika, the level of salary female teachers could receive will depend on their level of education. Those who have graduated the 12th grade will receive $600 a month, those who have continued their education through the 14th grade (Darul- ma'limin) will receive $800 a month, and those with Bachelor's degrees will receive $1,000 a month.
The reason these amounts seem unusual at first glance is because the average salary of a teacher in Afghanistan is around $200 a month. However, this is a welcome change supported by the International Bank to help recruit female teachers in order to encourage more girls to come to school in Paktika.
---
Related Articles
The Afghan-Germany cooperation has published a research paper on mining governance titled "A Balancing Act for the Extractive Sector Governance".
Reconstruction work began on the Guzarga-e-Noor district basic healthcare centre in Baghlan with financial and technical support from Afghan-German Cooperation.
Minister of Energy and Water Mohammad Ismail Khan during his visit to Kunduz province entrusted the operation of two EU-funded