Foundation stone-laying ceremony of a blood bank clinic in Western Afghanistan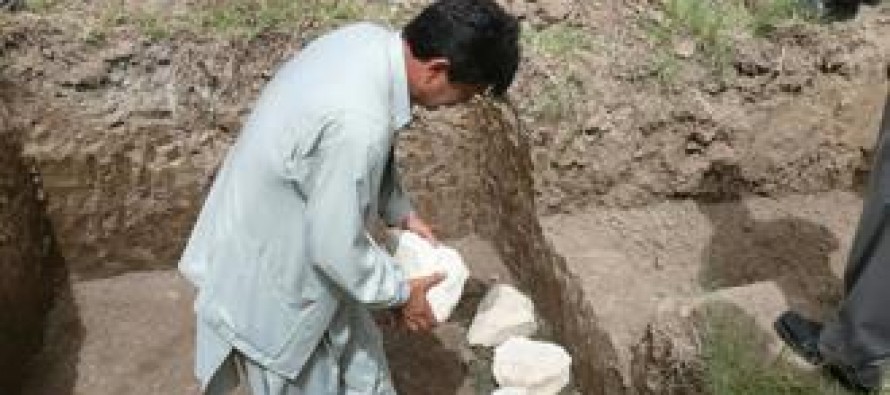 A blood bank is soon going to be established in the western Herat province of Afghanistan, reported officials from the Ministry of Public Health.
Deputy Public Health Minister Najia Tariq, speaking at the foundation stone-laying ceremony of the clinic, said the objective of the clinic is to offer good packages to needy provinces of Herat, Farah, Ghor and Badghis.
The clinic, built on an area of 720 meters square, is built by the Ministry of Finance. Costing USD 250,000, the clinic is funded by the development committee of France and is expected to be built in the next 6 months.
Minister Tariq emphasized that the Ministry would continue to expand its services throughout the country, as many people are suffering from lack of standard health centers.
Meanwhile, Herat's Governor Daud Shah Saba regarded the blood bank clinic an important stride toward provision of health services to the people.
Poor quality of health services in private clinics, lack of professional personnel and lack of standard equipment are the main problems of the people in western Afghanistan.
According to the Ministry, 90% of Herat residents have access to health services.
Lack of professional doctors, second-rate medicines, lack of access to blood bank and remoteness from health centers are the main causes of tons of deaths in the central and eastern parts of Afghanistan.
---
---
Related Articles
Officials in the Ministry of Commerce and Industries have reported a 26% decline in Afghanistan's fresh fruits exports in 2015.
 Senior officials from the Governments of the United States and Afghanistan met Wednesday to continue their trade dialogue and evaluate
President Ashraf Ghani has issued orders for the construction of a mausoleum for Afghanistan's first President Sardar Mohammad Daud Khan.