Ghani's tit-for-tat action on transit routes with Pakistan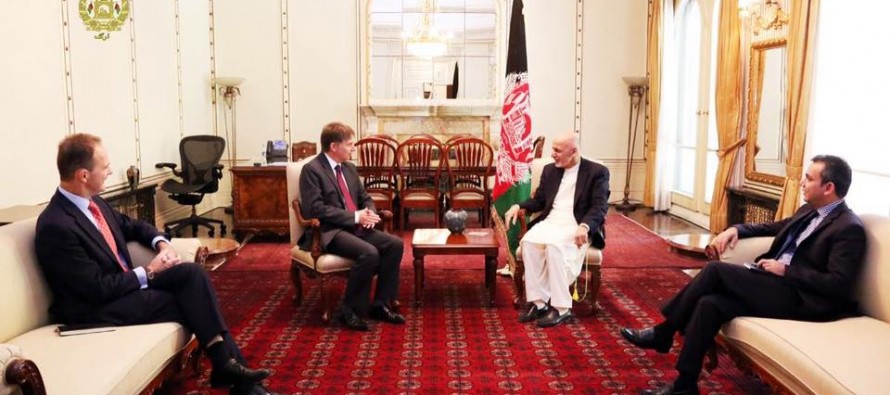 Afghan President Mohammad Ashraf Ghani has warned to close transit route for Pakistan to Central Asian countries.
Ghani made these remarks in a meeting with UK's special envoy for Afghanistan and Pakistan Owen Jenkins on Thursday and said the tit-for-tat action is in response to Pakistan's refusal to let Afghans trade through the Wagah border with India.
According to Ghani, Pakistan shuts down its trade transit routes during the fruits season which results in millions of dollars of losses to Afghan traders.
Jenkins and Ghani also conferred on peace efforts, trade cooperation and the repatriation of Afghan refugees from Pakistan.
The British envoy assured the Afghan government that his country remained committed to supporting Afghanistan's reconciliation process and the country's efforts for stability.
With regards to repatriation of Afghan refugees, President Ghani urged the international community to support Afghanistan in this process as the Afghan government has taken necessary steps to assist the returnees.
---
---
Related Articles
(Pajhwok Afghan News Weekly Price Report) Prices of essential daily-use items remained unchanged during the outgoing week in the otherwise
The United Nations (UN) have pledged to provide technical and financial support for Afghanistan's upcoming election, in an effort to
A newly constructed school building was handed over to the local government in Kunduz' Khanabad district by the Afghan-German cooperation.