Gloves and mittens will warm Afghan children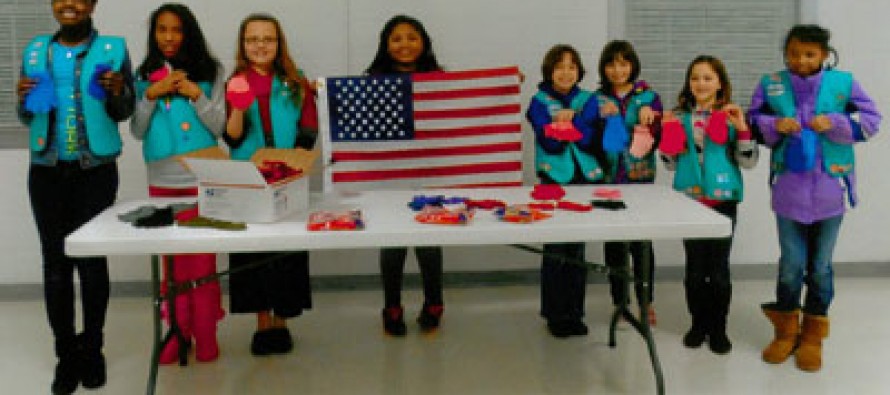 Villagenewsonline- Last fall Junior Girl Scout Troop 756, in Enon, adopted the 179th MP Company, deployed to Kabul, Afghanistan. The girls just received an American flag and official certificate stating that the flag was flown by the soldiers in their compound, Camp Phoenix, on December 16, 2012, in honor of the Girl Scout Troop.
The troop is so proud to have it. The flag will be used at all meetings and flag ceremonies in honor of the 179th. First Lt. Francis Daly wrote to the troop that while on patrol they see many children; that it is bitter cold in Afghanistan and most of these children don't have mittens or gloves.
To honor the 100th Anniversary of Girl Scouts in the Commonwealth, the girls collected 100 pairs of children's mittens and gloves. They were sent to the soldiers to distribute among the children. Girl Scout Troop 756 is proud to work with the 179th MP Company to, as the troop said, "Make the World a Better Place!"
---
Related Articles
Fifty-one welfare projects have been successfully completed in Muqur, Qala-e-Naw and Qadis districts of Badghis province. Costing 3,761,465 AFN, these
Afghan Finance Ministry official announced Saturday that the national income was reduced by 20% due to the prolonged election process.
According to Dushanbe agencies, Afghanistan has agreed to return two Tajik helicopters impounded by Kabul last summer over a tax