Handicraft market for Afghan women inaugurated in Helmand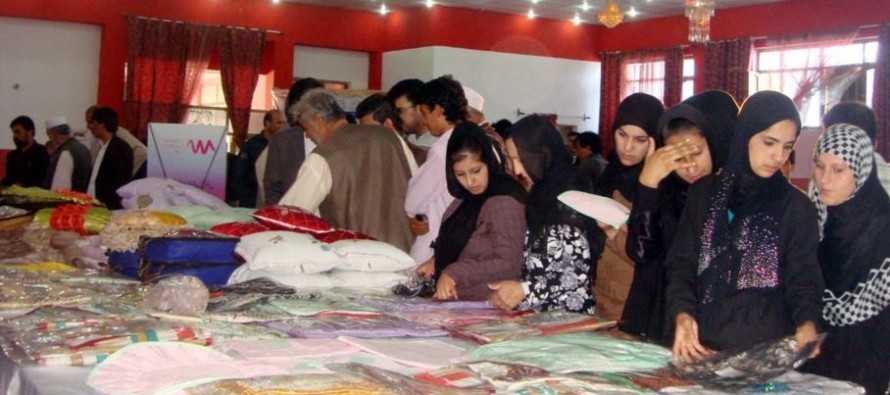 A handicraft market for women has been opened in southern Helmand province.
Addressing the inaugural ceremony, Deputy Governor Ahmad Masood Bakhtawar said the market was constructed at a cost of USD 466,000 with financial collaboration from the Department of Counter-narcotics.
The market allows skilled Afghan women to sell their handicrafts in a friendly environment and serves as a good source of livelihood.
Having 16 shops, a park and other facilities, the market is put under the control of the Women's Affairs.
---
---
Related Articles
Medicins Sans Frontieres (MSF) or Doctors without Borders launched their activities in a 30-bed hospital in Dasht-e-Barchi area of Kabul.
Officials of Agriculture and Livestock Department in Takhar province have reported that the farmers have expected a 15% rise in
President Ashraf Ghani has issued orders for the construction of a mausoleum for Afghanistan's first President Sardar Mohammad Daud Khan.