Health sector players discuss a 10-year plan for Afghanistan's healthcare plan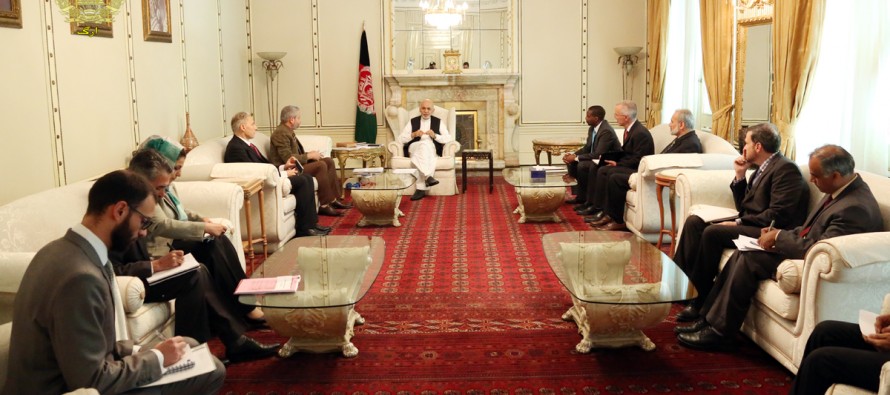 President Mohammad Ashraf Ghani held a meeting with various key players from the health sector to confer on ways to improve the situation of healthcare services in the country.
The meeting was attached by Public Health Minister Dr. Ferozuddin Feroz, senior health officials, World Bank country director, USAID officials and the European Union ambassador to Afghanistan.
The gathering discussed bringing into effect a 10-year healthcare plan to improve healthcare services for mothers and newborns.
President Ashraf Ghani stressed that the Public Health Ministry's role was crucial for the improvement of the healthcare system by overseeing and assessing activities of healthcare providers.
The gathering proposed a pilot health insurance scheme between the Public Health Ministry and the National Directorate of Security.
---
---
Related Articles
Zemaryalai Tarzi, internationally recognized as the senior Afghan archaeologist, will speak and answer questions on recent finds at Bamiyan and
The World Bank Group's Board of Directors approved today US$ 526.5 million in grant and credit financing for the Central Asia South
After two years of wait teachers in Ghor province are going to receive land plots as promised by the government.