Hydropower Plant in Feyzabad Benefits 60,000 people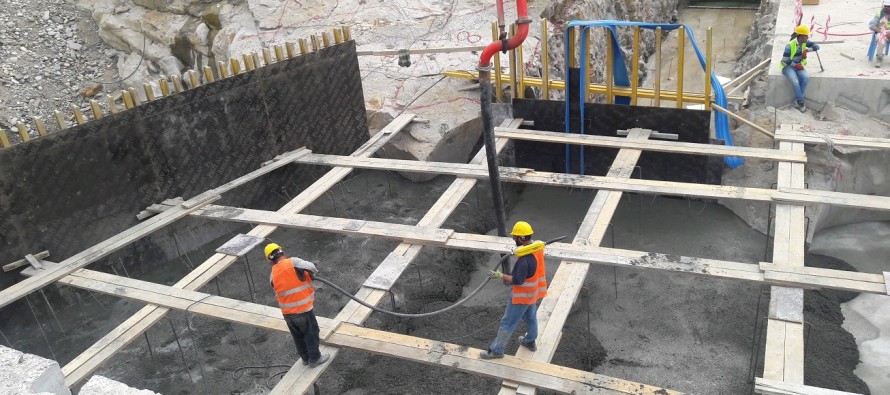 Constructions on the hydropower plant in Feyzabad will now resume after clarifying geological circumstances. The hydropower plant will provide electricity to Feyzabad's entire population – in total about 60,000 people. 
The Afghan-German Cooperation funds the construction via KfW Development Bank at a total cost of AFN 3.7 billion. Constructions started in 2015 and shall be finished by December 2020.
The hydropower plant in Feyzabad will ensure that residents no longer have to rely on expensive and environmentally harmful diesel generators. Work to expand the municipal grid in the city of Feyzabad was completed recently. 
Once the new power plant is completed and connected to the municipal grid, up to 60,000 of Feyzabad's residents (some 9,000 household connections) will benefit from electricity generated from renewable energy sources. The secure electricity supply will enable enterprises to increase their productivity and create new jobs.
 To ensure that Afghanistan's electricity supply operates sustainably and efficiently in the long term, the German government is assisting Afghanistan with building decentralised electricity generation facilities based on renewable energy. Secure electricity helps to increase employment, promote economic growth and improve living conditions.
---
Related Articles
Ministry of Labor and Social Affairs are concerned about the current unemployment in Afghanistan and they are apprehensive that the
Afghanistan's Central Bank, Da Afghanistan Bank (DAB), plans to pump USD85mn into the local economy in a bid to stabilize
Afghanistan and the Nato-led International Security Assistance Force (ISAF) have agreed to waive fines on the transport of military equipment.