Kandahar's iodized salt factory inaugurated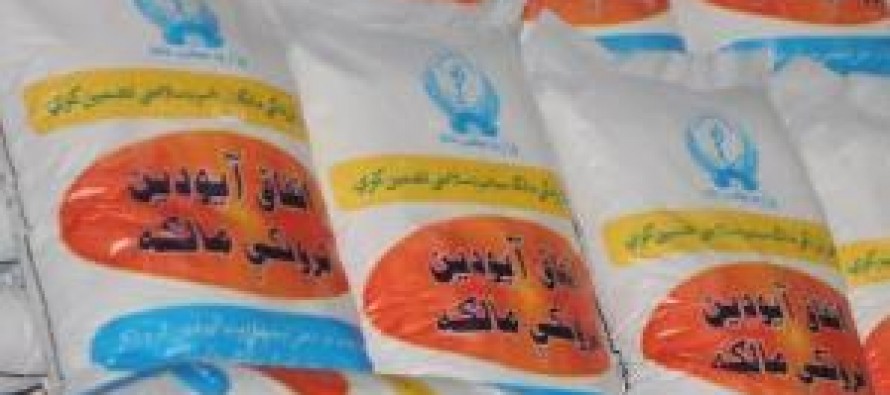 Kandahar Governor Dr. Toryalai Weesa along with a number of businessmen and industrialists inaugurated Kandahar's first-ever iodized factory.
Owned by 5 local businessmen, the factory is worth USD 160,000 and was completed in 10 months.
The factory produces three to four tons of iodized slat in an hour.
Afghanistan's first iodized salt production factory was established in 2013 in Aibank city of Samangan province with an initial investment of USD 200,000 by a local businessman.
---
---
Related Articles
Reconstruction work began on the Guzarga-e-Noor district basic healthcare centre in Baghlan with financial and technical support from Afghan-German Cooperation.
Work on the construction of three projects that had been delayed several times would be launched soon in southern Helmand
The South Korean government has pledged to embark on a USD 1bn project aimed at building an efficient transport system.