Khalifa Foundation's Fortified food project to benefit 18mn Afghans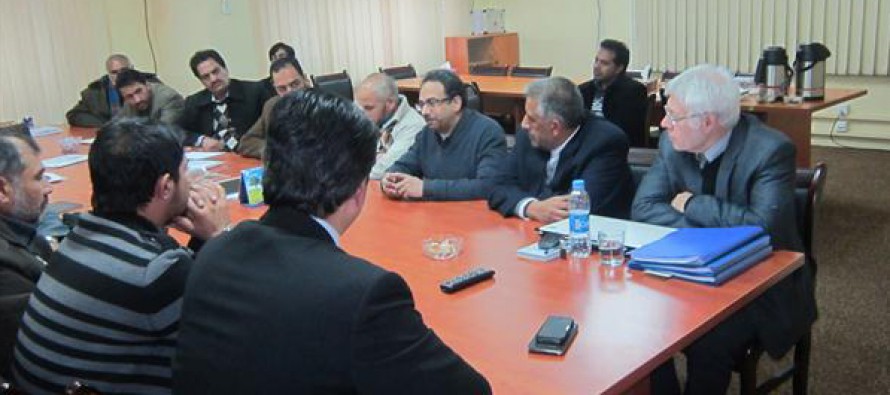 Afghan government has welcomed the Food Fortification Program of the Khalifa bin Zayed al Nahyan Foundation that is aimed at eradicating malnutrition among 18 million vulnerable Afghans–women and children.
The program is being implemented by the Global Alliance for Improved Nutrition (Gain).
The Afghan Ministry of Public Health along with 9 other ministries commended the support of the Khalifa Foundation at a meeting held by the Gain office in Kabul.
The Food Fortification Program in Afghanistan, is entering a new milestone to reduce deaths and disabilities associated with nutritional deficiencies, particularly among women and children, by offering fortified staple foods and condiments (wheat flour, vegetable oil and salt).
Created in 2002 at a Special Session of the UN General Assembly on Children, GAIN supports public-private partnerships to increase access to the missing nutrients in diets necessary for people, communities and economies to be stronger and healthier.
GAIN is a Swiss foundation headquartered in Geneva with a special international status granted by the Swiss government.
---
---
Related Articles
In a meeting with Nasir Ahmad Durrani, the Rural Rehabilitation and Development Minister, Jean-Michel Marlaud, the French ambassador to Afghanistan
The Telegraph-He fled Afghanistan with his mother and brother at the height of a bloody civil war, arriving in Australia
Paktika's revenue officer and agriculture director, alleged for embezzlement in government funds, are awarded six and seven year imprisonment respectively.