Knowledge is the ultimate currency for entrepreneurs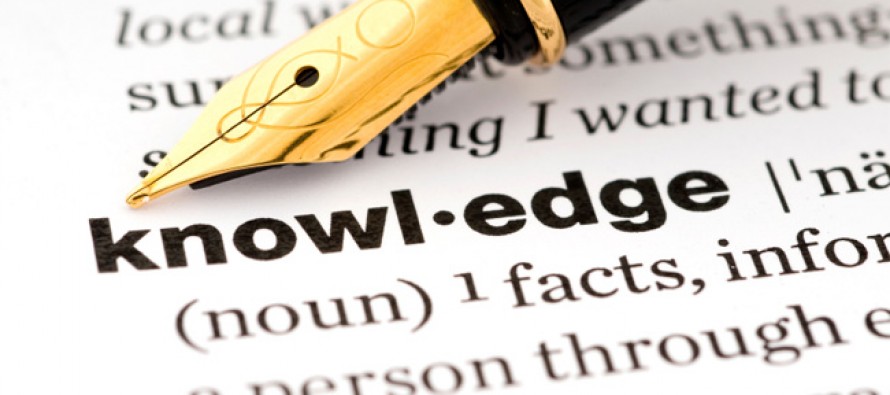 By: Suleman Fatimie
"Seek knowledge from the cradle to the grave." Prophet Muhammad (PBUH)
Knowledge is becoming its unique form of currency.  However, unlike other currencies, it is increased when used and shared with others and does not decrease.  Learning and gaining knowledge is the most important investment of our time and sharing knowledge that others can benefit from is a form of social entrepreneurship. Additionally, research shows that knowledge affects the business creation and growth process and knowledge flow is essential for the innovation process and leads to increasing the competitive advantage of firms. It's knowledge that empowers entrepreneurs to convert ideas and opportunities into business ventures, develop and improve products and services, and manage change.  But the key to successfully using knowledge is to identify critical knowledge at the right time.
"The illiterate of the 21st century will not be those who cannot read and write, but those who cannot learn, unlearn, and relearn."  Alvin Toffler
In today's world, we have access to an extensive pool of information. But the way we gather, share and exploit this information and connect it to market trends, the needs of our communities, and the experience of our team members is central to our ability to turn information into knowledge and improve our business ventures. Even when people turn information into knowledge, they still need to put the knowledge into action to make positive change and progress towards sustainable development. Making sense of information and connecting this knowledge coherently and productively into a social value proposition is the key to success.
"There is a basket of fresh bread on your head, yet you go door to door asking for crusts." Rumi
In his book 'Economic Development through Entrepreneurship,' Edward Elgar writes "in the previous neoclassical model of economic growth, the idea was that capital investment was the main driver of growth. The intellectual breakthrough by the new growth theory was the recognition that investments in knowledge and human capital generate economic growth through the spillover of knowledge. The main policy implication is that investment in knowledge and human capital is the best way to stimulate growth."
Edward Elgar continues to write 'there is a missing link in the argument, namely the mechanism that converts knowledge into economic growth. There are actually two missing elements: not all knowledge is economically relevant and economic knowledge does not always result in successful economic activity.  The conversion of knowledge into economically useful knowledge is the task of the entrepreneur who recognizes economic opportunity and takes action to exploit it."
The critical element with knowledge is that it has to be applied; and applied at the right time and in the right situation. To make the best use of knowledge, we must know whether we have the right knowledge for the situation we are faced with and whether we have the right conditions for using the knowledge. The ability to make this judgment is when knowledge is turned into wisdom.
Knowledge is much more valuable than money and can lead us to gain authentic relationships, contentment, and happiness.  Benjamin Franklin said, "An investment in knowledge pays the best interest."
Especially as entrepreneurs, it is crucial to use knowledge to provide value for others.  Knowledge gives entrepreneurs the power and the ability to create and develop more meaningful and impactful ventures. The most beneficial knowledge is the one that works for the benefit of society.
---
---
Related Articles
In my first article on LinkedIn, I argued that water scarcity is the central crisis of our time, and that my
According to Afghanistan's Meteorological Department, Kabul city has been witnessing unprecedented summer heat over the past few days. Scaling a
Cooperative societies would distribute 152 tons of wheat seed and 456 tons of fertilizers to farmers in Herat this month.