Massive Afghan Raisins Supply Stalled in Hairatan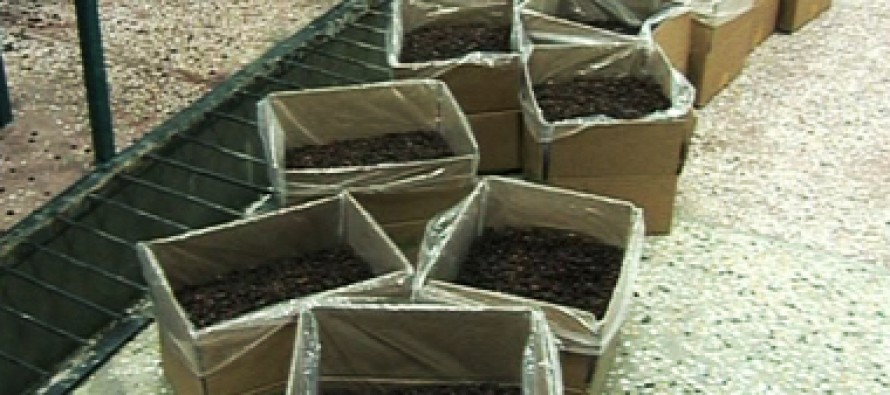 As much as 2500 tons of Afghan raisin supplies have been left stacked on the country's northern Hairatan border, Afghan Chamber of Commerce and Industries (ACCI) officials said Sunday.
The officials blamed the government for lack of good foreign trade policy, saying that train wagons which are travelling between the northern city of Mazar-e-Sharif and Uzbekistan are not picking the trade materials of the Afghan traders.
"The train is coming up to Mazar-e-Sharif but it returns to Uzbekistan without carrying the Afghan trade materials. We should carry our goods to the Termiz border with boats and then load them to trains, but we haven't seen the boat for one-and-a-half months," ACCI deputy chief executive officer Khanjan Alokozay said.
He also added that the issue was discussed with the Afghan government and the Afghan embassy in Uzbekistan, but they have not taken necessary steps to resolve the issue.
Traders have said that Afghanistan is suffering transit issues with its neighbors including Iran and Pakistan and thousands of trade materials have been halted in these countries over the conflicts and poor foreign trade policy.
---
---
Related Articles
The number of Afghan patients seeking treatment in India rose by 21% in 2014 to more than 32,000 patients. A
More than 120 engineers from six northern Afghan provinces completed a German-funded course to enhance their drawing and designing skills
The Public Work Ministry has undertaken construction of six bridges and a road in central and northern provinces of Afghanistan.