Nangarhar District Agriculture Offices gets reliable power using solar energy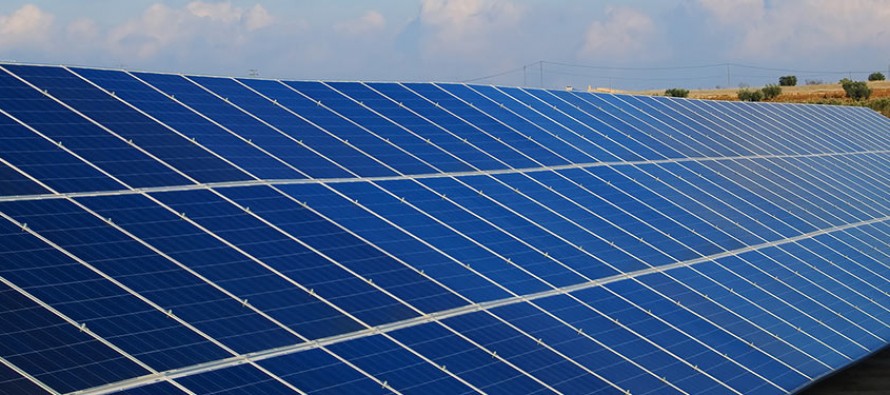 The United States Agency for International Development (USAID) Capacity Building and Change Management Program II (CBCMP-II) is installing solar power systems for three District Agriculture Offices in Nangarhar that will provide renewable and uninterrupted electricity.   Reliable power at the District Agriculture Offices will greatly improve extension officers' ability to communicate, access information and ultimately provide better agricultural advice and services to more than 7,000 farmers who reside in these areas.
Installation of solar systems was finalized in April for the three District Agriculture Offices in Kama, Kuz Kunar and Behsud Districts of Nangarhar Province. In addition, CBCMPII equipped these offices with furniture and computers, and provided training to staff to improve their technical and managerial skills.
"USAID's Capacity Building and Change Management project has been working in Nangarhar to introduce modern technologies for agriculture officers that will improve their knowledge and efficiency.  They will be able to provide better services to Nangarhar's farmers," said Eng. Shakrullah Shaker, Acting Director of the Directorate of Agriculture, Irrigation and Livestock in Nangarhar Province.
USAID's CBCMP-II works in 40 districts across 20 provinces to strengthen managerial and institutional capacity in the Ministry of Agriculture, Irrigation and Livestock, and the ministry's provincial and district offices. The program's overreaching goal is more efficient, better-run government support to Afghanistan's agricultural sector. A key focus is Afghanistan's District Agricultural, Irrigation and Livestock offices, which work directly with farmers and herders on a local level.  USAID builds the capacity of the Ministry of Agriculture, Irrigation and Livestock to support the progress of agricultural production, traders and businesses.
---
---
Related Articles
Afghan Ministry of Energy and Water (MEW) signed a contract with an Indian company, Gammon India, for a power project
By Ahmad Masoud According to the World Health Organization (WHO), about 53,000 people contract tuberculosis (TB) every year in Afghanistan.
The Asian Development Bank (ADB) has appointed Chinese national Xiaohong Yang as the new Country Director for Pakistan– Yang is