National Procurement Commission approves 10 contracts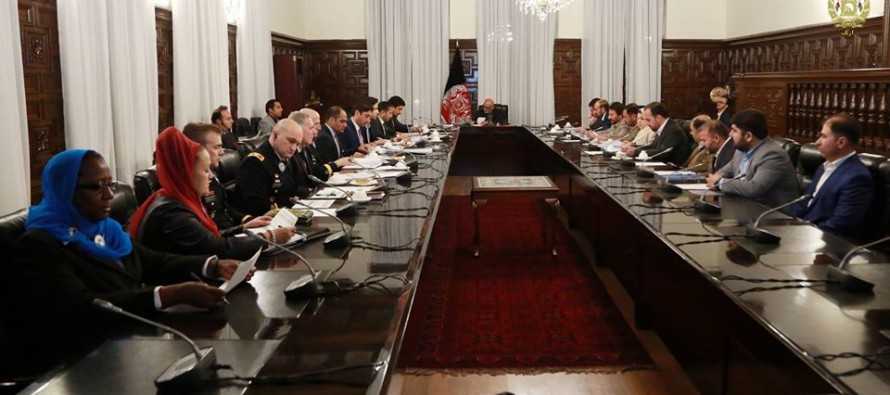 Chaired by President Mohammad Ashraf Ghani, the National Procurement Commission (NPC) approved ten contracts worth 1.3bn Afghanis in their meeting on Monday.
The approved contracts are as follows:
Construction of the 100-bed hospital in Jawzjan province
Construction of a 11-km road in Karah Taz area of Kapisa province
Asphalt work of a 19.35-km road with water sewage system from Baidak to Sarwan areas of Obe district in Herat province
Construction of a new embassy compound in Tashkent, Uzbekistan
Rehabilitation of a new canal in Turkman district of Imam Sahib in Kunduz
Procurement contract for equipment required for Kabul Municipality
Procurement of construction material to be used along the road from Baraki to Sara-i-Shamali in Kabul
Procurement of two communication equipment for the Ministry of Interior
Procurement of 240 security cameras along with 59 spares for the Ministry of Defense
Procurement of 12 fire extinguishing equipment for the Ministry of Defense
---
---
Related Articles
The Afghan Ministry of Agriculture has trained 15 women in Samangan province in cultivation and cooking techniques of mushrooms. The
President Mohammad Ashraf Ghani held a meeting in the presidential palace to discuss the plan for development of Kabul city.
A new report by the Stockholm International Peace and Research Institute (SIPRI) and the International Council of Swedish Industry (NIR)