New bridge linking three districts with the capital opens in Uruzgan province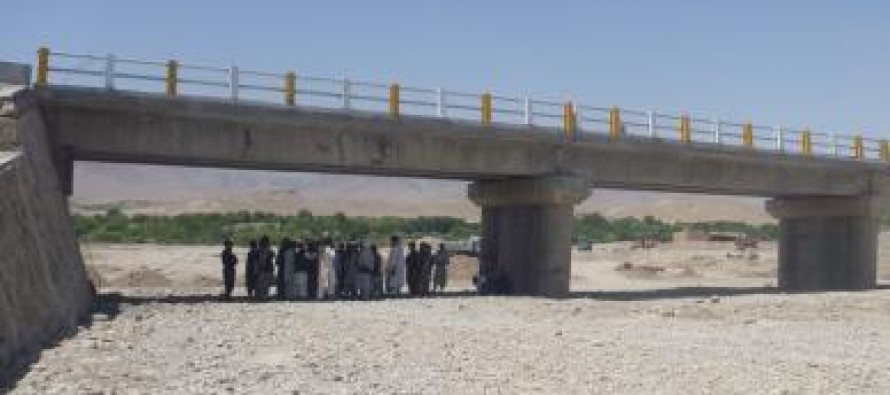 A 45m long and 7m wide bridge has been built over a river in the Sarkhom area on the outskirts of Tirinkot, the capital of central Uruzgan province.
The bridge links Tirinkot with three districts: Deh Rawud, Charchino and Sarab.
According to the Rural Rehabilitation and Development Director Eng. Mohammad Hashimi, the project was built at a cost of more than USD 550,000 in nine months.
The project also included construction of a retaining wall to prevent overflow of the river during the winter.
---
---
Related Articles
In a highly anticipated face-off between the national football teams of Afghanistan and Pakistan in Kabul on Tuesday, the Afghan
Afghan and Iranian businessmen signed contracts worth USD 2mn during the 2nd Afghanistan-Iran joint economic exhibition held in Mazar-e-Sharif, Afghanistan.
Work on the high capacity electricity transmission line between Afghanistan-Tajikistan-Turkmenistan has not begun despite strong support from the Afghan government,