New buildings for Bamyan University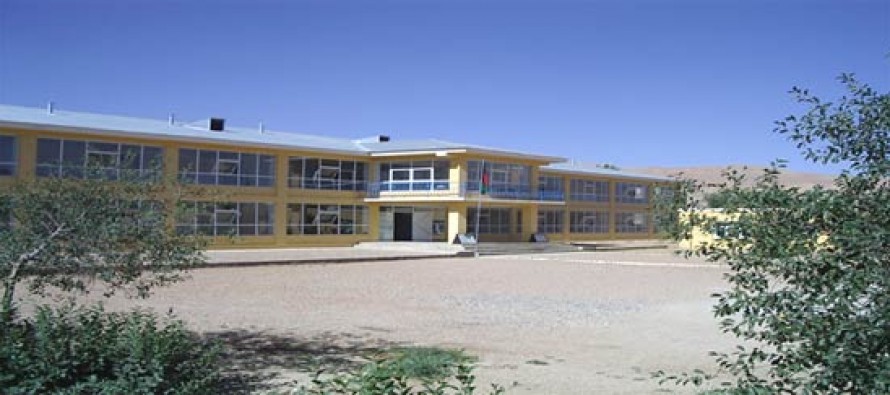 Three new buildings for agriculture and education faculties as well as the administrative affairs department of Bamyan University were inaugurated on Thursday.
Funded by the Ministry of Higher Education, the buildings cost USD 580,000.
Second Vice-President Mohammad Karim Khalili, who attended the inaugural ceremony, hoped more students would find their way to the university as a result of the projects.
University of Bamyan is situated in Bamyan province, central Afghanistan. It was established around 1994 (some sources indicate 1997), with the support of the Hazara political party Hezb-e-Wahdat.
The University was shut down after the Taliban took over the city of Bamyan in September 1998. Two of the buildings were stripped for scrap, while the third was sued as a Taliban barracks and communications center, which was later destroyed by U.S. airstrikes in 2001.
---
---
Related Articles
The National Solidarity Program (NSP) of the Ministry of Rural Rehabilitation and Development Ministry (MRRD) have completed eight development projects
Da Afghanistan Breshna Sherkat (DABS), Afghanistan's national electricity company, has disconnected the electricity lines of many customers, including a number
Pakistan's government has offered scholarships for Afghan students in various fields including medicine, engineering, law, economics, pharmacy and computer science.