New Kabul Bank CEO sentenced to 3 years in prison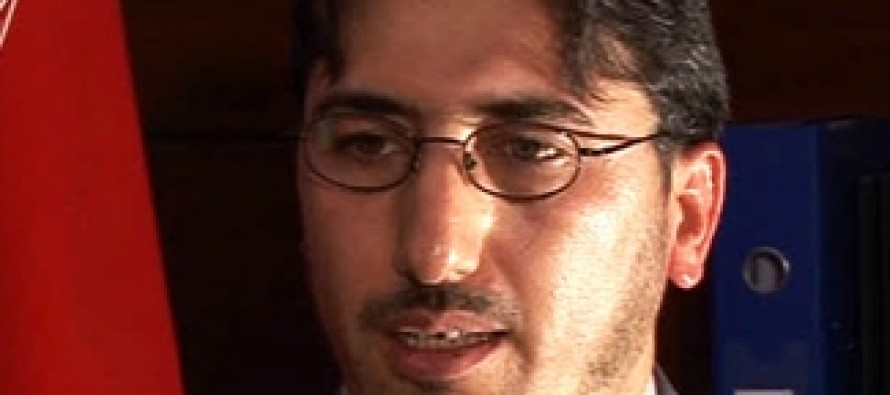 New Kabul Bank's Chief Executive Officer Massoud Mossa Ghazi received a three year's imprisonment, after being alleged by the Kabul Bank special tribunal for illegal transfer of USD 5.8mn to a bank account of the former chairman of Kabul Bank Sherkhan Farnood.
"Mossa Ghazi is sentenced to three years in prison and fined USD 5mn. The prosecution of our decision will be the responsibility of the attorney general," said special court chief Shamsurrahman Shams.
Denying the accusations, Mr. Ghazi said the money was transferred to Farnood's account in Commerzbank of Dubai before he was named the new CEO of the bank.
"The court's decision is unjust. I have document at hand to prove that the money was transferred the day before I was selected as chief between 6am and 10am into Farnood's account," said Mr. Ghazi.
Farnood and former Kabul Bank chief executive Khalil Ferozi have both been sentenced to 5 years in prison for their involvement in the scandal of the Kabul Bank in 2010.
Another 19 former bank employees were all handed sentences of six month to five-year prison terms.
---
---
Related Articles
A major greenery project worth USD 40mn was formally inaugurated in capital Kabul on Saturday by Ministry of Agriculture Irrigation
The Indian government has committed to supporting cricket in Afghanistan by investing USD 1.765mn for the development of cricket infrastructure
Blockades due to dilapidated conditions of the roads have jacked up prices of food items in Faizabad, capital of Badakhshan.