NPC approves 25 contracts worth 636mn AFN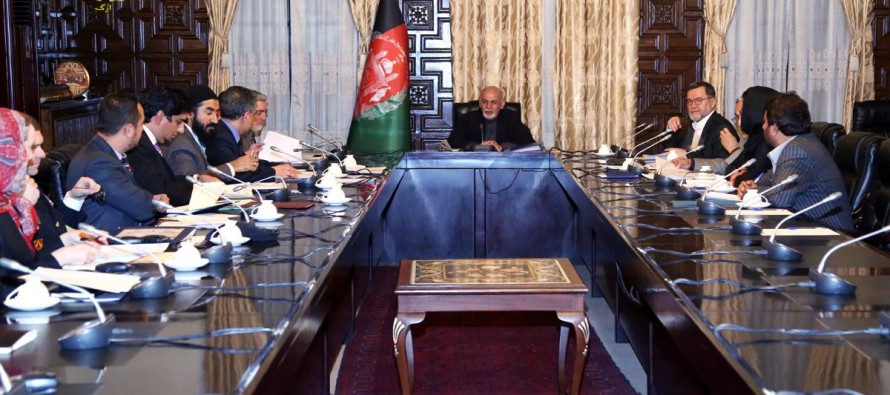 The National Procurement Commission (NPC) in its session on Saturday reviewed 36 contracts of 11 ministries and approved 25 contracts worth 636mn AFN.
The remaining contracts were either rejected or sent for technical rectification, according to a statement from the presidential palace.
The commission saved 290mn AFN on 21 contracts pertaining to facilities of the Army Corps.
Chaired by President Mohammad Ashraf Ghani, the meeting was attended by second Vice-President Mohammad Sarwar Danish, Chief Executive Officer (CEO) Abdullah Abdullah, Minister of Finance Eklil Ahmad Hakimi and Minister of Justice Abdul Basir Anwar.
The NPC was an initiative of President Ghani to ensure transparency and accountability so that the government money is not swindled.
So far the commission has saved 13bn AFN in the 600 contracts worth of 96bn AFN.
---
---
Related Articles
The 10bn Turkmenistan-Afghanistan-Pakistan-India gas pipeline project will be inaugurated on 13th December in Turkmenistan. Turkmenistan's state-run gas company, Turkmengaz, will
As many as 140 development projects are to be completed by the end of the current solar year in four
As part of its promise at the Tokyo Conference, the German government has delivered a total USD 126mn to Afghanistan.