Pilot saffron cultivation program produces good results in Bamyan province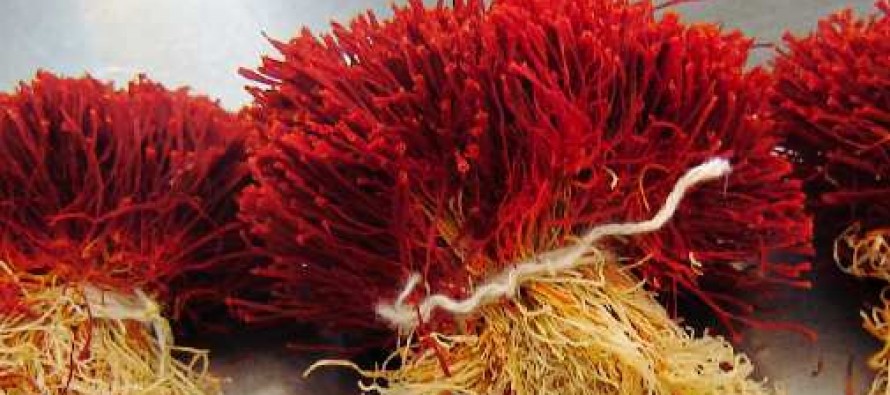 Afghan Ministry of Agriculture, Irrigation and Livestock (MAIL)  received positive results from its pilot saffron cultivation program in central Bamyan province over the last two years.
For the first year of the experiment saffron was cultivated on nine plots of land. After receiving the desired results saffron was grown again for a second year on five plots of land in Kohmard district and Bamyan province.
Saffron grows well in warm areas. Bmyan is one of the cold provinces of Afghanistan; yet,  the saffron cultivation on an experimental basis produced encouraging results.
According to Pajhwok Afghan News, saffron bulbs for the experiment were brought from Herat city through the Bayat Development Foundation to increase saffron cultivation in Bamyan.
Meanwhile, growers urged the government to provide more saffron bulbs to boost saffron production in the province.
Lack of saffron bulbs and its transfer from Herat are problems facing Bamyan farmers.
Saffron was primarily produced in Herat province where farmers proved that saffron cultivation could replace poppy production as a lucrative means of income. Herat province currently produces more than 90% of Afghanistan's saffron.
---
---
Related Articles
Aqina's Customs Department has reported a 21% increase during the first six months of 2013. Head of the Department Abdul
Afghan traders who attended the Gulfood exhibition in Dubai signed a number of contracts with USD 2.38mn for agricultural products.
Deputy Minister of Public Health, Dr Abdul Basir Sarwar, and Mr. Andreas Glossner, Political Counselor at the German Embassy in