'Powerful Figures' Involved in Land Grabbing: Parliament Commission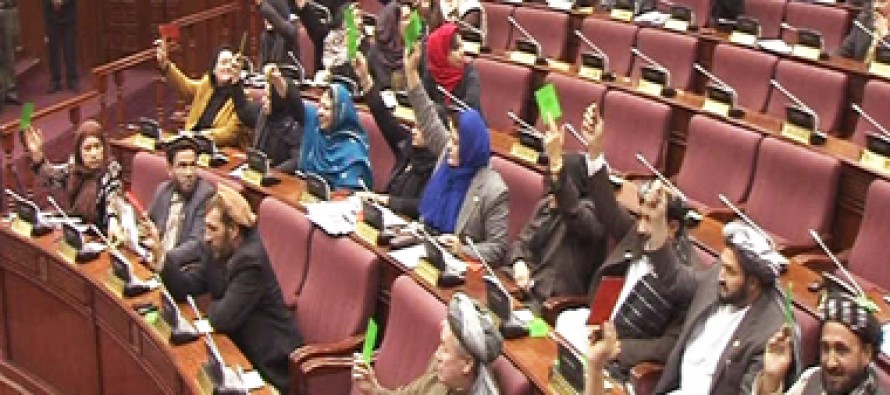 By Saleha Sadaat- Tolo News
The newly formed parliament commission on supervising the government's activities said Saturday that 1.25 million acres of land have been confiscated illegally over the past few years across the country, with powerful figures heavily involved in land-grabbing.
The commission said that in Kabul alone, 11,426 acres of land have been grabbed illegally by 11 powerful figures, and the government has not addressed the issue although the cases have been presented to the Attorney General's Office.
"One million and two hundred fifty thousand acres of land are confiscated across the country. According to our findings, most of the land is confiscated by powerful figures," said Saleh Mohammed Saljooqi, member of the Special Commission for Studying and Analyzing Government Activities.
"The government is responsible to examine the matter," he added.
Although the commission said it has identified the high-profile land-grabbers, it did not disclose any names.
"We have identified the names and locations of these people but, according to the Constitution, as you know, we cannot disclose anyone's name before a decision is reached by the court," Saljooqi said.
A number of MPs at the parliament session reacted to the commission's non-disclosure of the names.
"This report of yours is incomplete. Why aren't the names disclosed if the report has been finalised?" said Gulalai Noor Saafi, MP.
"You have to name (them). They are criminals. Why aren't their names disclosed?" said Ramazan Bashardost, MP.
---
---
Related Articles
Vocational training institutes opened their doors again for 1200 apprentices upon the start of the new academic year. After some
Independent Media Consortium Productions (IMCP) in its report has alleged that the private sector has deliberately defrauded the government by
According to the Afghanistan Investment Support Agency, a stock market would be established in Afghanistan in the next six months.