President Ghani calls for reforms in Ministry of Finance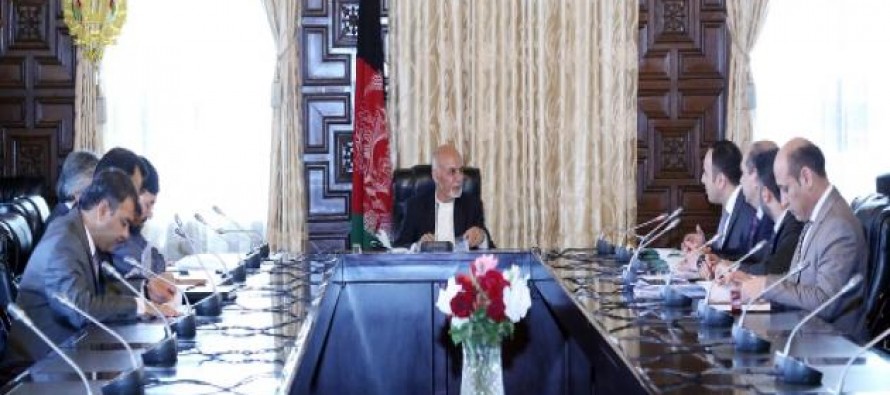 President Ashraf Ghani highlighted some major reforms in a meeting with the newly appointed Finance Minister Eklil Hakimi who presented his 100-day plan in the Presidential Palace.
He directed the Finance Ministry authorities to work out a strategy which could open doors for more foreign direct investment and increase in domestic revenue.
President Ghani called on the Finance Ministry to strengthen accountability and tax payment system in the country to steer the nation towards self-sufficiency.
He further said that the Ministry should focus on long-term project instead of short-term and stressed the need for transparent and clear financial policies.
---
---
Related Articles
Afghan President Mohammad Ashraf Ghani discussed the implementation of the Turkmenistan-Afghanistan-Pakistan-India (TAPI) gas pipeline project and other bilateral relations with
Residents are infuriated by the endemic corruption in education department of Paktia. They alleged that presence of graft has prevented
According to the German Development Cooperation officials, a new building for economics department of Balkh city in Mazar-e-Sharif is inaugurated.