International aid to Afghanistan for demining purposes is reducing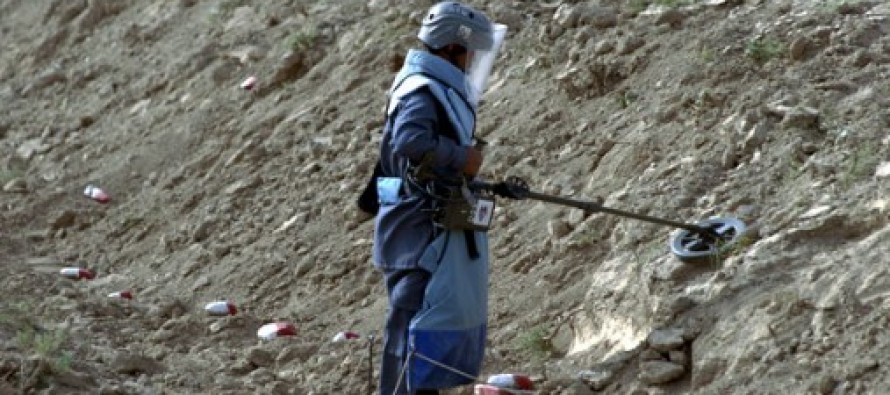 Demining institutions and authorities in Afghanistan are concerned about the plummeting international funding for demining purposes in Afghanistan.
Although millions of mines are embedded by various groups in Afghanistan, meanwhile the work of clearing the mines has continued.
Demining in Afghanistan has been going on till date in cooperation with the United Nations and donor countries' aid.
However, according to some of the officials, the world community has lost interest in the demining sector of Afghanistan recently.
Kifayatullah Iblagh, Head of Afghan Technical Consultants (ATC), said this issue might have an adverse effect on the multi-year demining efforts in Afghanistan.
"This issue will have a negative impact on the morale of people and the Afghan government. The more we lose funding, the more we will lose our experts in demining field. Those experts who worked for more than 20 years will not see the result of their efforts, and this will certainly be disappointing."
Mr. Iblagh added that the annual US aid to ATC has reduced from USD 4mn to USD 1.5mn in recent years.
Head of the Manual Demining Center (MDC), Eng. Shahab Hakimi, said President Hamid Karzai has been requested to establish an independent organization for demining works in Afghanistan.
"We could create an independent organization that would be under the leadership of the government. The President would appoint the head of the organization, and the work of the organization would be supervised by a specialized board. And then, any work related to demining, such as demining operations, relationships with donors, prospective projects, etc would be controlled through this organization."
Mr. Hakimi added that the government has been approached to give their view about this, but in vain.
It is not yet known how many mines are embedded in Afghanistan; however, it has been estimated that the number may exceed 10 million.
Afghanistan's demining institutions say that 70% of the mines have been cleared in the past 20 years.
According to reports, more than USD 730mn is required to clear all the mines in Afghanistan in the next 10 years.
---
---
Related Articles
A women-only park has been opened in Kaarteh Mamorin of Aibak city in Samangan province. This is the first amusement
The Public Work Ministry has undertaken construction of six bridges and a road in central and northern provinces of Afghanistan.
Afghan government says that the world community has granted Afghanistan about USD 100bn of aid and till now about 60%