Thousands benefit from development projects in Zabul districts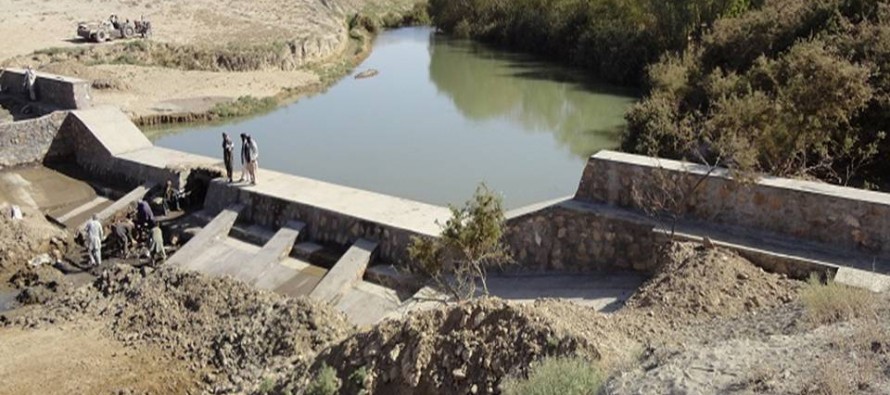 The National Solidarity Program of the Ministry of Rural Rehabilitation and Development (MRRD/NSP) recently completed 22 development projects in the districts of Tarnak-wa-Juldak and Shah Joy and in a number of localities related to Qalat, the center of Zabul province, at a total cost of 14,468,181 AFN.
According to the provincial manager of NSP in Zabul province, these development projects included the construction of canal extension, a community center, culverts, water reservoir, protection wall, wells equipped with hand pumps, clearing a kariz (underground canal) and graveling rural roads.
Approximately, 2,530 families have benefited from these development projects.
Since its inception, the NSP has disbursed 159,260,372 AFN for implementation of 244 development projects in various sectors such as education, irrigation, livelihoods, power, rural development, transport and water supply and sanitation.
Thousands of residents of Zabul province have benefited from these projects so far.
---
---
Related Articles
A number of fruit traders in capital city of Kabul started a protest, complaining about lack of access to international
The Independent Directorate of Local Governance (IDLG) at a conference, titled "Development Conference of Khost Province" in Khost pushed for
Afghan carpets were recognized as the best rugs and secured the first position during a Middle East exhibition in Dubai.