Trade ties with China a basic need of Afghanistan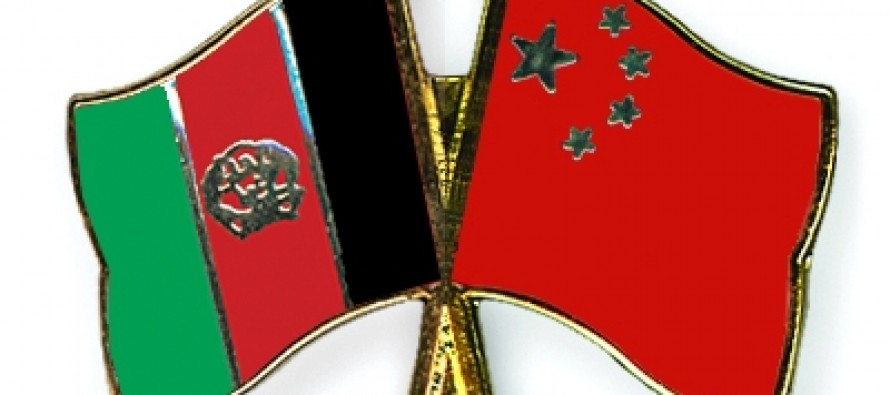 After the announcement of China's readiness to further commercial relations with Afghanistan, Afghan officials are enhancing focus on expanding these relations.
Afghanistan Chamber of Commerce and Industries (ACCI) regarded trade ties with China as a basic need of Afghanistan for economic growth after 2014.
Azrakhsh Hafizi, Head of ACCI's International Relations Committee, said improved trade relations with China could meet a number of Afghanistan's demands through cross-border trade.
"We are in need of their trade relations, including cooperation in the field of energy, industry and services. Improving cross-border trade with China will lessen Afghanistan's dependability on borders with Iran and Pakistan," said Hafizi.
Hafizi said a proper plan on economic and commercial engagement with China would enable Afghanistan to benefit from world's second largest economy and through it enter the global market.
He, however, cited political instability and insecurity as major impediments to investment growth in Afghanistan.
These statements come after China's special envoy, Sun Yuxi, announced that China's involvement in Afghanistan would remain largely commercial.
In the meantime, Afghan Ministry of Commerce and Industries (MoCI) said Afghanistan's trade ties with China were growing due to the friendly political relations between the two nations.
"Both China and Afghanistan want to develop economic and trade ties. We are certain that China would emerge as a key player in Afghanistan during the evolution decade between 2014 and 2025," said Musafir Qawqundi, spokesperson to MoCI.
Qawqundi added China's exports to Afghanistan were worth USD 550mn in 2012 and this figure was on the rise in 2013.
According to Afghan officials, much of China's commitments in the area of investment have failed due to political and security issues.
They highlighted failure in starting the Aynak copper project in Logar and oil extraction project in Amu Darya basin as prominent examples.
A number of economic pundits believe that foreign investment in Afghanistan would see a boost if the future government prioritized signing the Bilateral Security Agreement with Washington.
---
---
Related Articles
Ministry of Education said that by 2014 all Afghan children, who have met the admission requirements, would be enrolled in
Kandahar's customs department has collected nearly one and a half billion Afghanis in revenue over the past five months, indicating
President Hamid Karzai has assigned the Kabul Bank's Receivership Department to sell all assets of Kabul Bank within a month.