US Department of Defense slammed for controversial Afghan helicopter purchase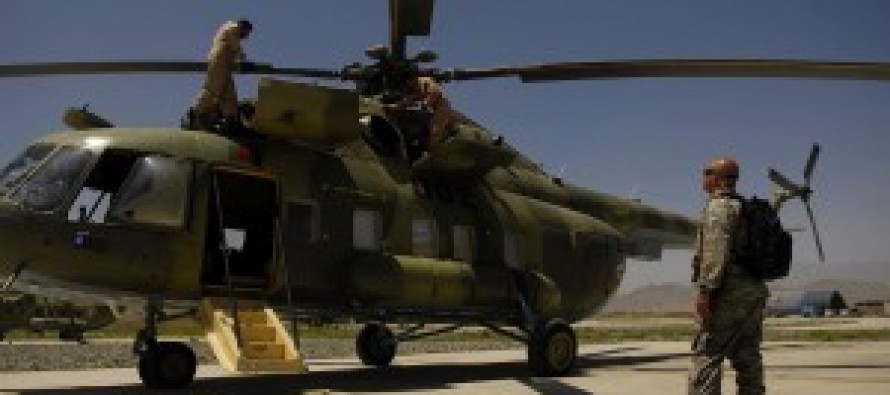 The Special Inspector General for Afghanistan Reconstruction (SIGAR) in its latest report criticized the US Department of Defense for pursuing controversial chopper purchases from a Russian firm.
The report said the US must not spend nearly a billion dollars on Russian aircraft that the Afghan army cannot operate or maintain.
This comes as the Defense Department of the US has announced that it would be purchasing over USd 700mn worth of aircraft for the Afghan armed forces.
The Russian helicopters were ordered despite a specific ban from the Congress on buying from Rosoboronexport so long as the Russian company continues arming the Syrian government. However, the Pentagon determined that there was a vital need for the helicopters, justifying the purchase through using funds allocated to the 2012 fiscal year, rather than the 2013 funding pool to which the ban applied.
Now the SIGAR is questioning those purchases, finding it unlikely that they will ever be put to use after the U.S. withdraws from Afghanistan. In its most recent report, the oversight body draws attention to the fact that the buying spree is coming at a time when the SMW is lacking the people needed to fly and maintain the aircraft. As of January, "only 7 of 47 pilots assigned to SMW were fully mission qualified to fly with night vision goggles, a necessary skill for executing most counterterrorism missions," the report notes. Those seven pilots are part of a total of 180 personnel in the wing — less than a quarter of the total needed to have the SMW operate at full strength. (Thinkprogress.org)
The SIGAR recommendations include linking acquisition and delivery of aircraft to key development milestones and enhancing Pentagon's oversight of critical functions.
"Despite our recommendations, the department awarded a $553,759,240 contract modification to Rosoboronexport, a Russian government agency, on June 16 for 30 Mi-17 helicopters, spare parts, test equipment, and engineering support services," Sopko said in the letter.
In his comments included in the report, the deputy assistant secretary of defense for Afghanistan, Pakistan and Central Asia said putting on hold aircraft purchases until the agreement was signed would unacceptably delay efforts to develop the wing into a capable force. (Pajhwok Afghan News)
---
---
Related Articles
Officials of the Afghan Government, the Aga Khan Trust for Culture (AKTC) as well as KfW German Development Bank signed
Afghan Minister of Mines and Petroleum, Dr. Daud Saba, regarded the Turkmenistan-Afghanistan-Pakistan-India (TAPI) gas pipeline as a pipeline of opportunities
The Parliament has revised its earlier decision on the impeachment of 11 ministers and has decided to impeach 7 ministers.