US pledges $3bn to support Afghan security forces from 2018 to 2020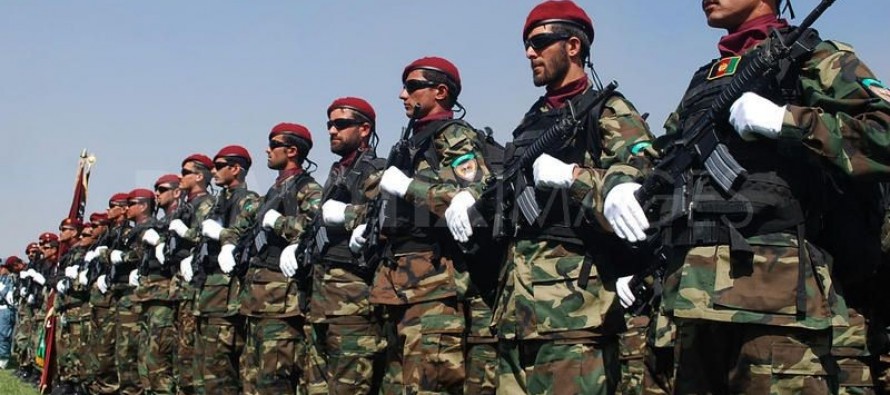 U.S. Special Representative for Afghanistan and Pakistan Richard Olson announced Tuesday that the US plans to provide USD 1bn a year in support for the Afghan national security forces from 2018 through 2020.
Addressing the Atlantic Council, Olson also confirmed that the Congress was requested to keep 9,800 troops in Afghanistan through the rest of this year. Next year, the US will retain 5,500 troops at a number of small bases throughout Afghanistan and NATO is expected to request 9,000 troops, according to Olson.
The new aid pledge from the US comes despite repeated criticism from the Special Inspector General for Afghanistan Reconstruction (SIGAR) regarding corruption and mismanagement of USD 113bn worth of aid from the US to date.
The investments in security and development that the international community has made in Afghanistan are yielding dividends, according to Olson.
"With momentous achievements in education, health, the economy, infrastructure, women's rights, and the most dynamic media landscape in the region, Afghanistan has made unparalleled developmental gains. Its armed forces, too, are stronger and more capable than ever," said Olson in an appearance at the Atlantic Council in Washington DC yesterday.
Olson's appearance previewed the United States' aspirations for the NATO Warsaw Summit in early July where NATO allies and partners will reaffirm financial commitments to support the Afghan National Security Forces, as well as the October Brussels Conference on Afghanistan and its pledges of further development assistance through 2020.
"Warsaw and Brussels will reaffirm the international community's shared goal to promote the development of a secure, democratic, and increasingly prosperous Afghan state with strong institutions that fulfill the public's expectations and respond to challenges and crises," he said. "We can think of this as operation 'Resolute Commitment.'"
---
---
Related Articles
German Government officially handed over three renewable power schemes in Takhar province to Afghanistan's Ministry of Energy and Water on
Kabul Bank's special tribunal is seeking to close the issue of the sales of bank assets as soon as possible.
The 50th Annual Meeting of the Asian Development Bank's (ADB)meeting kicked off on Thursday at the Pacifico Yokohama in Yokohama,