Leonardo DiCaprio to play the role of Jalaluddin Rumi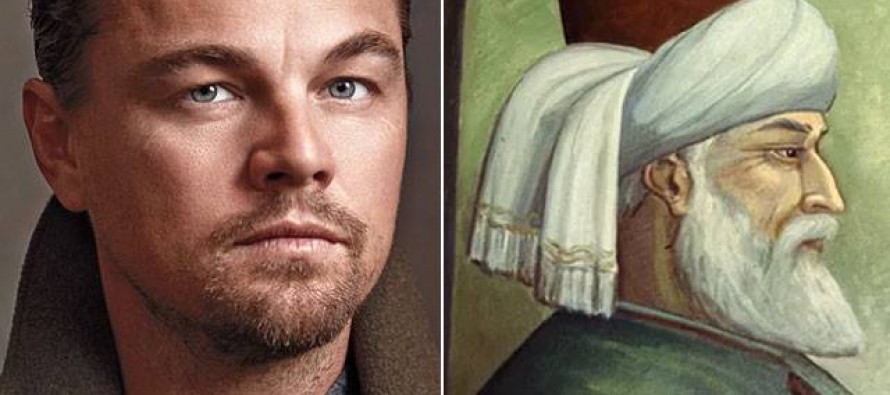 The Gladiator writer David Franzoni is making a biopic on Sufi poet Jalaluddin Rumi Balkhi and aims to "challenge the stereotypical portrayal of Muslim characters in Hollywood."
He wants to cast Ledonardo DiCaprio as Rumi and Robert Downey Jr as Shams of Tabriz.
Twitteratis have expressed their anger and criticism for the choice of  the cast in the film, since Leo doesn't look like he was born in Afghanistan, and Robert Downey Jr does not look like the non-white mystic, Shams.
According to the Guardian, Franzoni has met with Rumi experts in Istanbul and is ready to start shooting the film next year.
Tere are a lot of reasons we're making a product like this right now. I think it's a world that needs to be spoken to; Rumi is hugely popular in the United States. I think it gives him a face and a story," the Guardian quotes Franzoni.
The makers are optimistic that the movie will appeal to the audience and will leave a positive impact. They believe that "there is something profoundly 'gettable' about Rumi. You get it. And, not only do you get it but it involves you."
---
---
Related Articles
Amitabh Bachhan: He earned Rs. 500 a month in his first job as an executive in a shipping firm in
They were real lovers once upon a time, they are back together once again, but this time on reel. Ranbir
Just like Shahrukh-Salman, arch rivals Kareena Kapoor and Priyanka Chopra leaves no silly reason behind to pounce on each other.