BP accused of negligence over the Deepwater Horizon disaster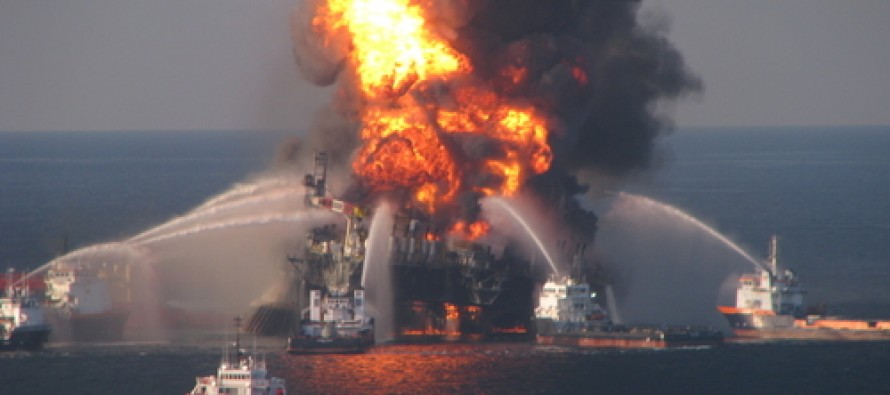 The US Justice Department has accused BP of leasing the Deepwater Horizon rig out of "gross negligence and willful misconduct".
If proven guilty, the company will have to pay up to USD 21bn.
The case is due to go to trial in New Orleans in January 2013.
"The behaviour, words, and actions of these BP executives would not be tolerated in a middling size company manufacturing dry goods for sale in a suburban mall," the government said in its 39-page filing.
The legal filing said that errors made by BP and Transocean, the Swiss-based company that owned the rig, in deciphering a pressure test on the well supported the government's case.
BP has denied the claims and said that it will present evidence on the issue to prove that it was not grossly negligent.
The Deepwater Horizon oil spill is an oil spill in the Gulf of Mexico which flowed unabated for three months in 2010, and may be continuing to seep. It is the largest accidental marine oil spill in the history of the petroleum industry. The spill stemmed from a sea-floor oil gusher that resulted from the 20 April 2010 explosion of Deepwater Horizon, which drilled on the BP-operated Macondo Prospect. The explosion killed 11 men working on the platform and injured 17 others.
---
---
Related Articles
Joblessness rises to 2.9 million in first major challenge for new President Francois Hollande. French unemployment rose for the 12th month
Martin Ferguson, Australia's resources minister, has said that the country's resource boom is over amid slowing global demand and falling
Volkswagen's Audi arm has bought Italian motorcycle firm Ducati for an undisclosed sum. The 20-member supervisory board of Europe's largest